Hey all,
Have this one in the shop, a 73 that needs substantial rust repair (Southern Ontario, go figure)
It looked like this when it was brought in,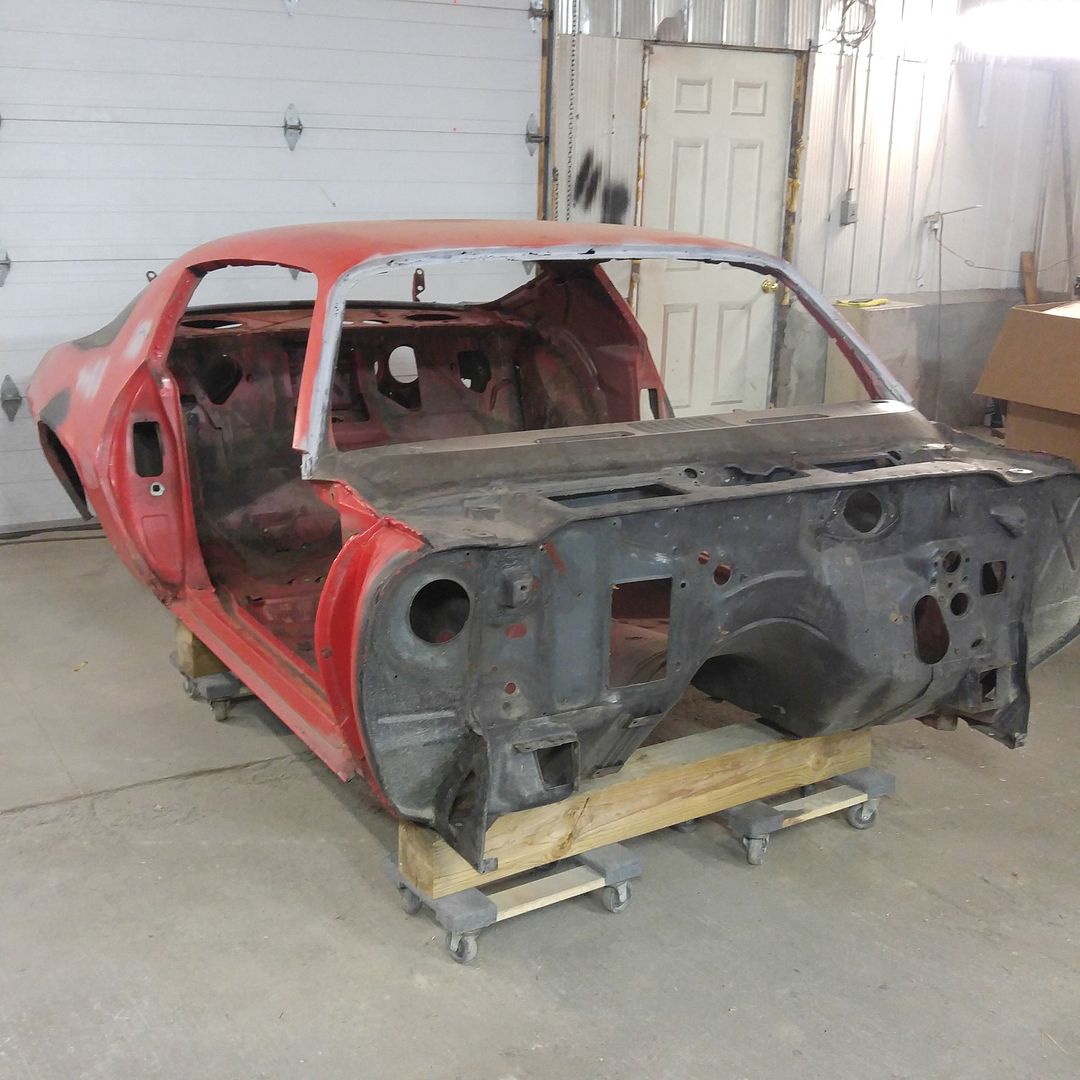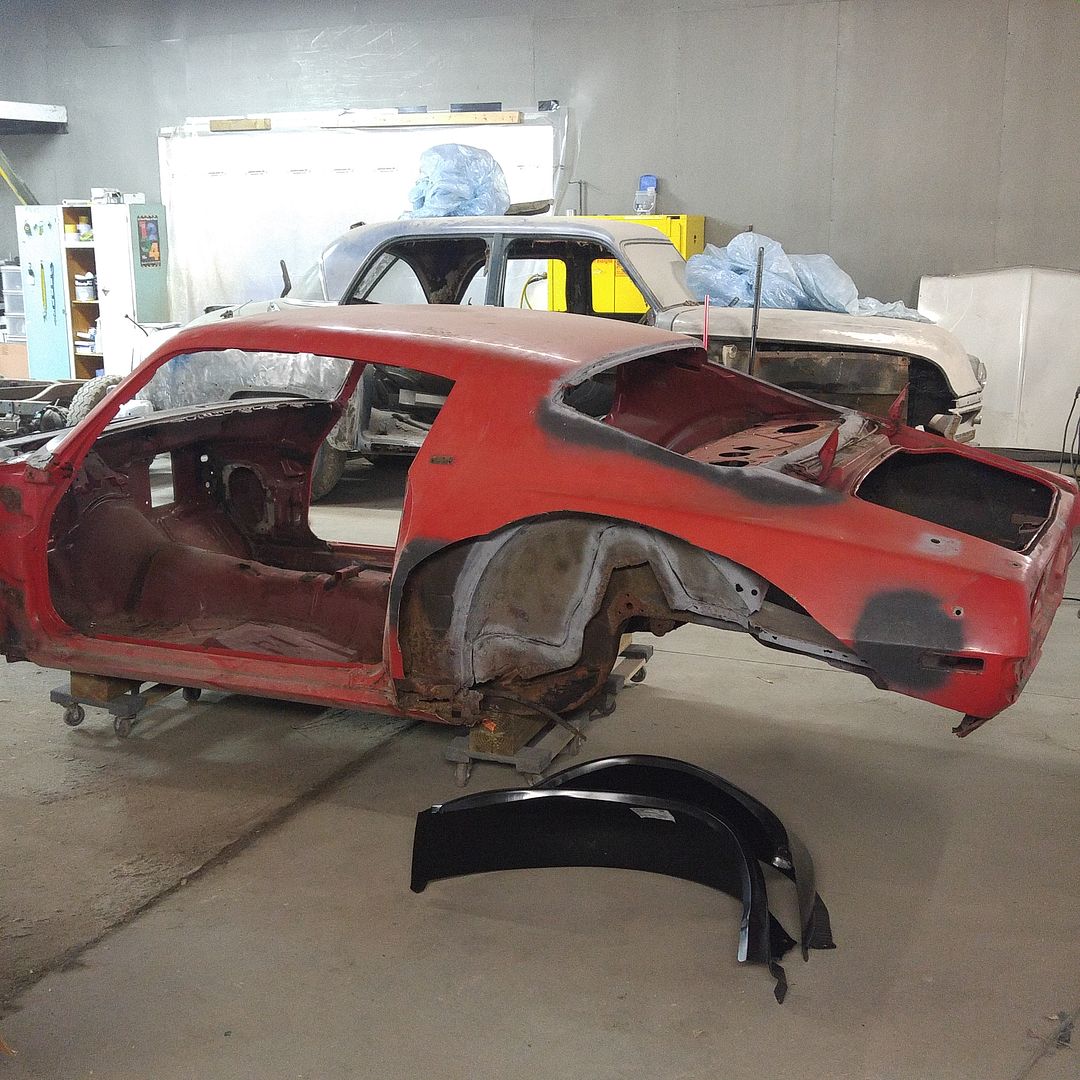 First thing was to get it up on a frame table,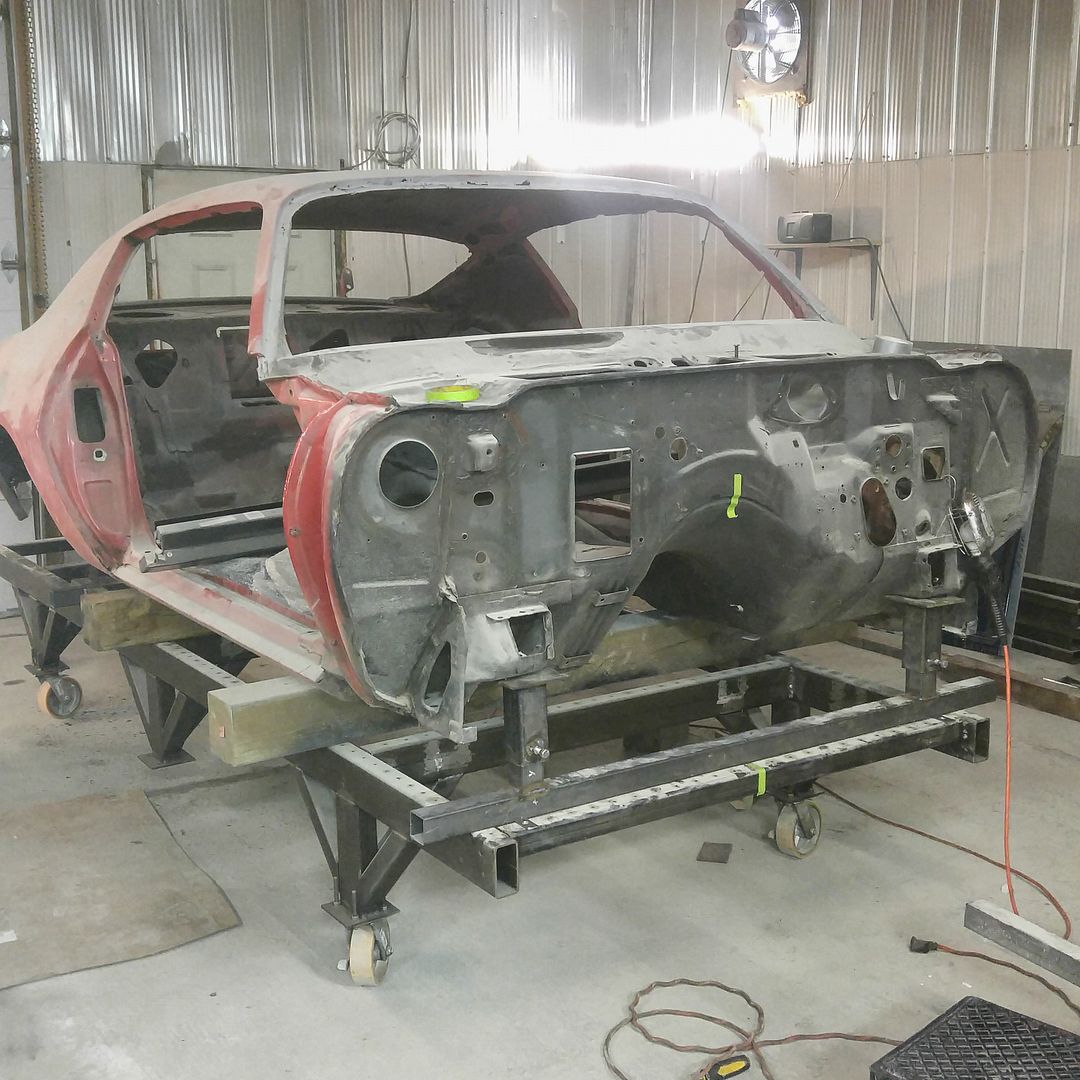 Started with the left side rocker,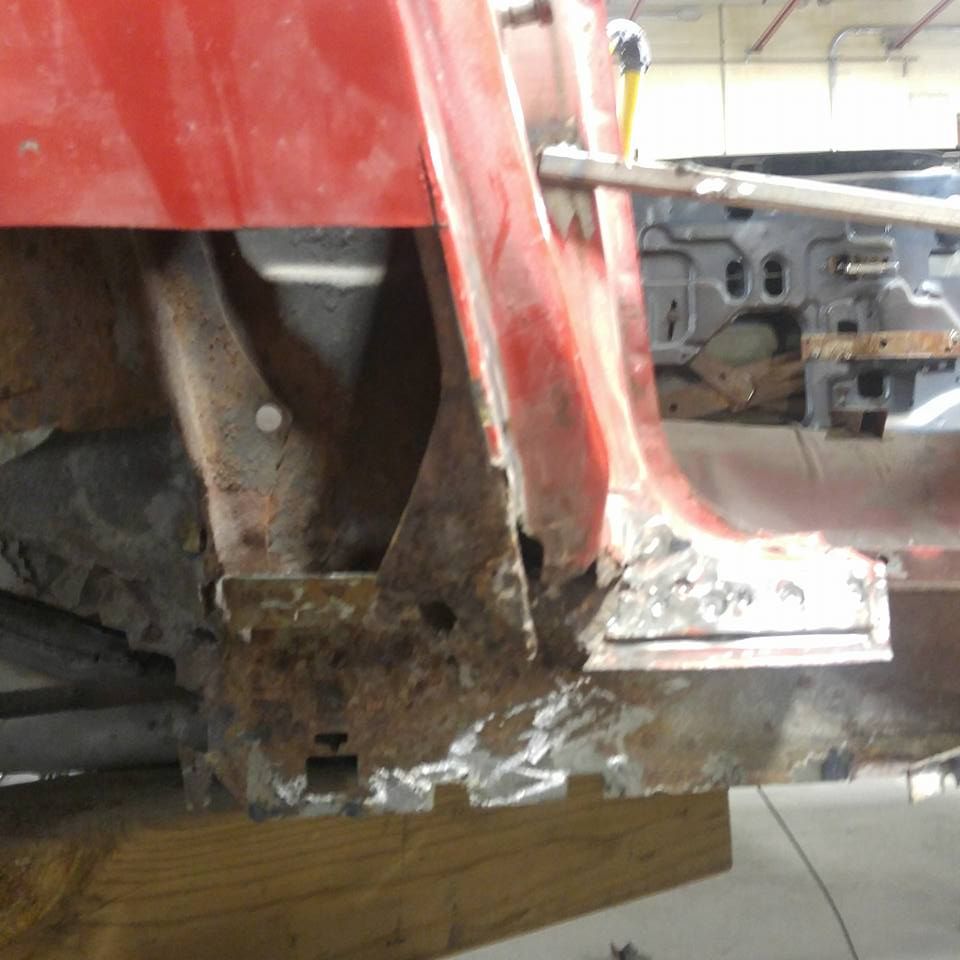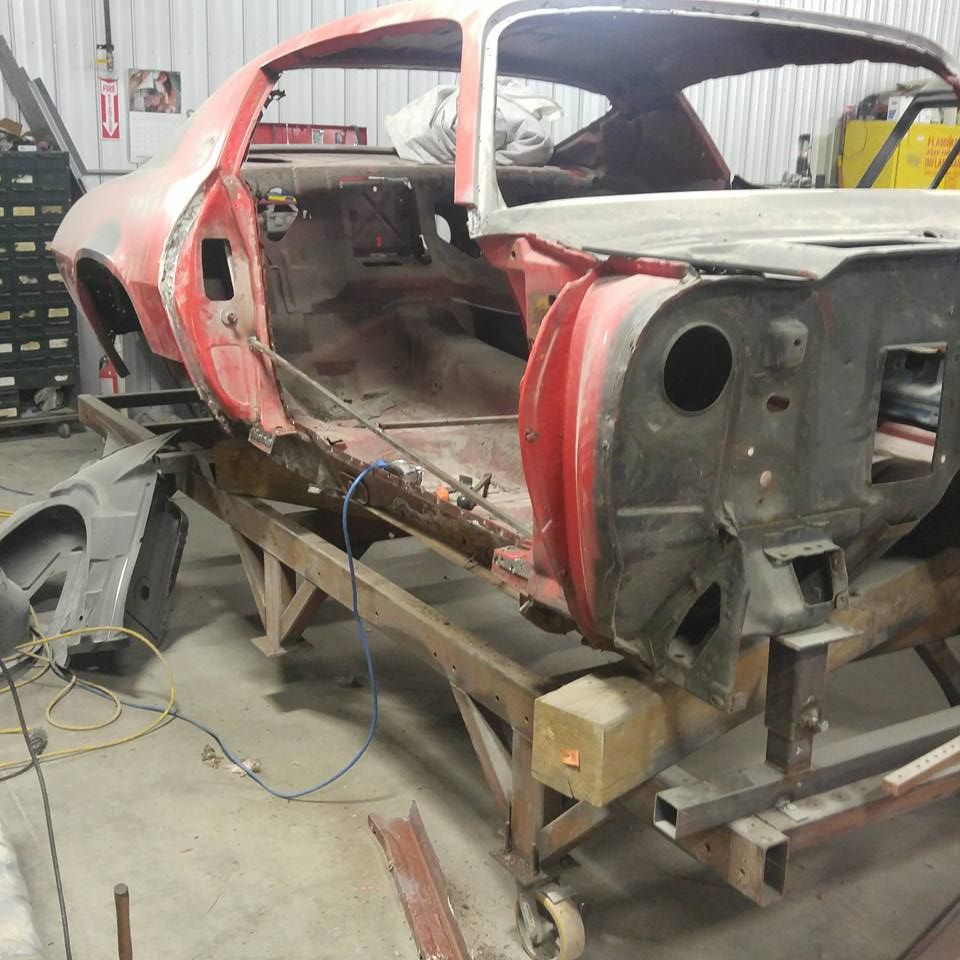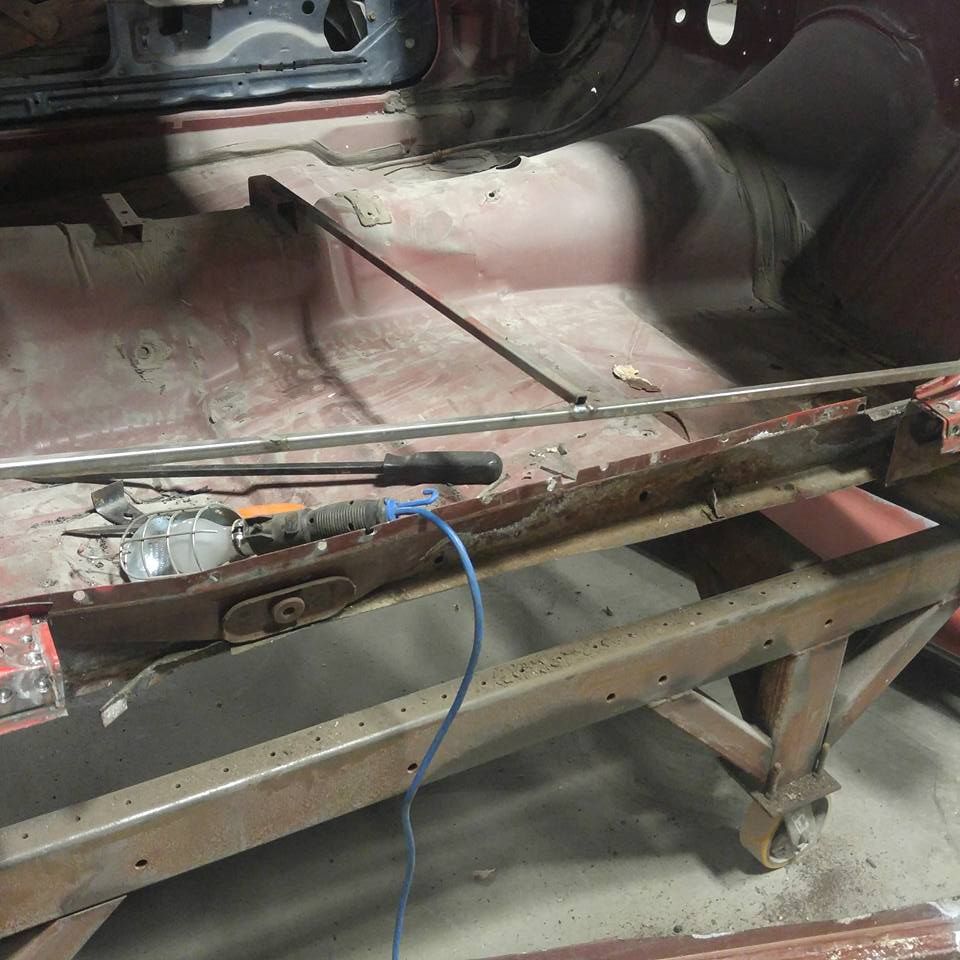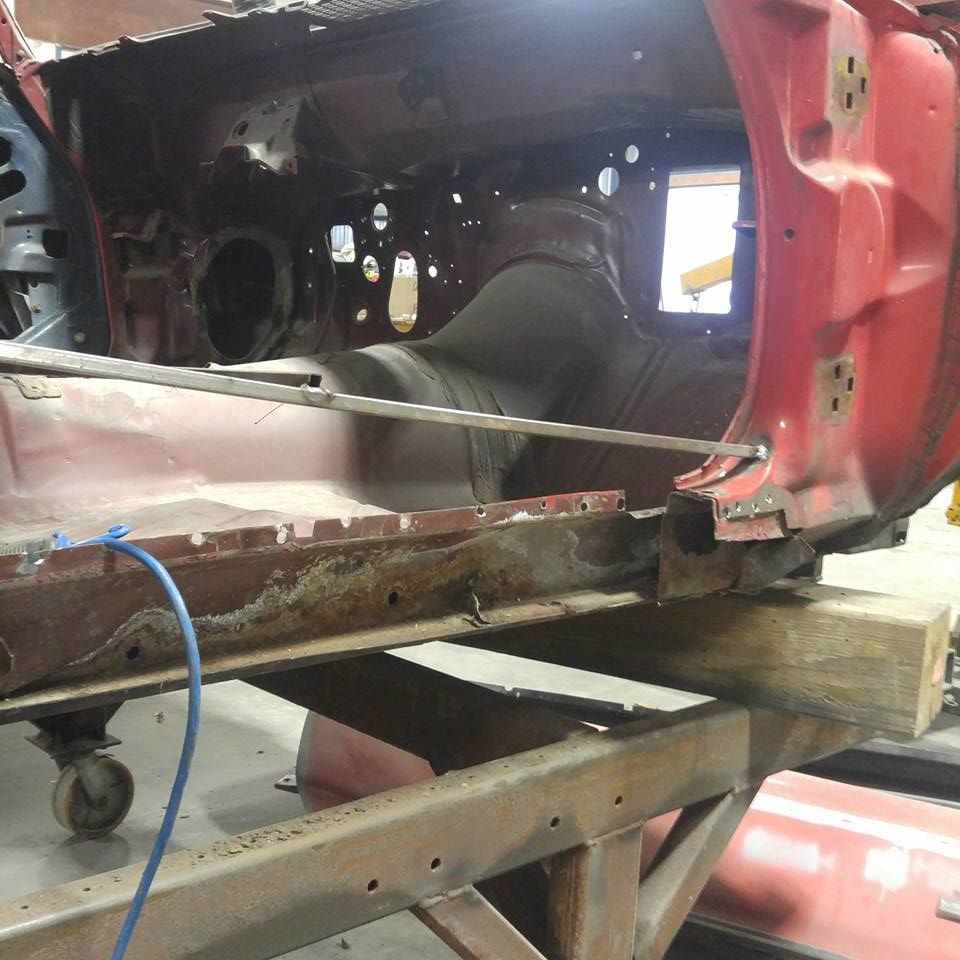 Here's a little video of the nastiness that was inside the rocker,
https://www.youtube.com/watch?v=NVFpdKe ... nrk0h00410
New rocker welded in,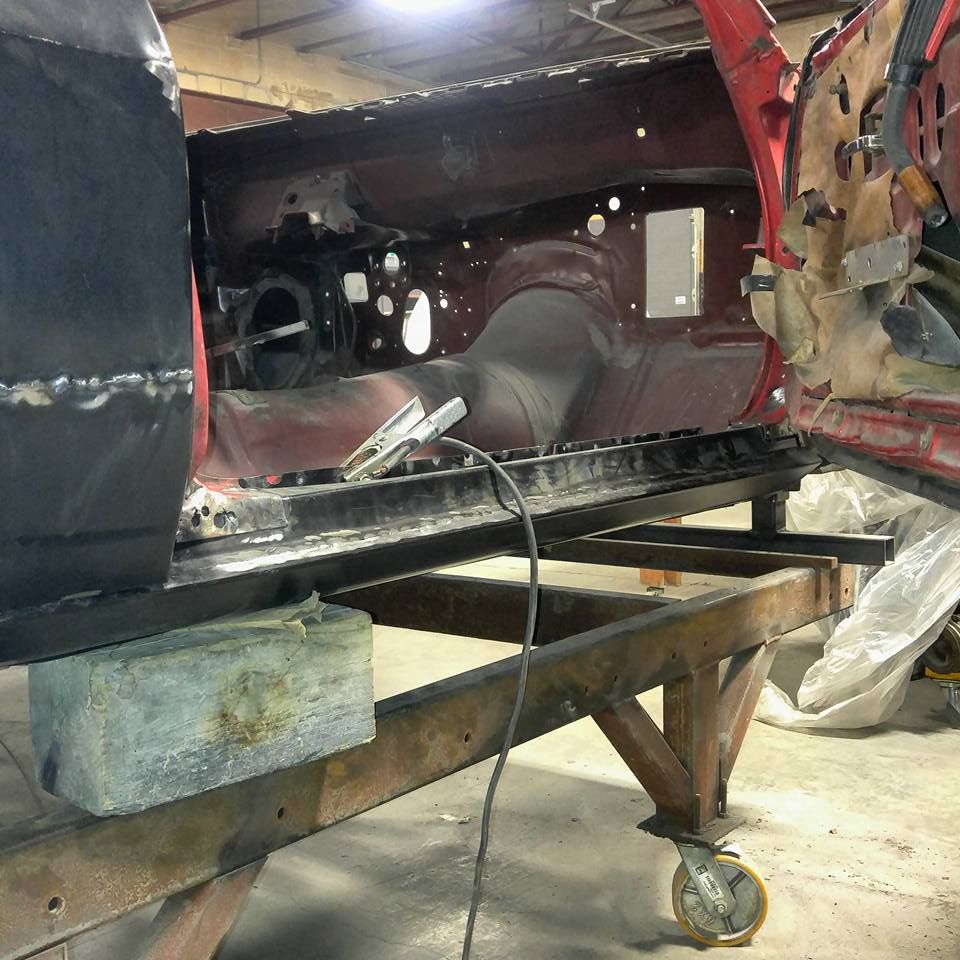 New inner and outer wheel wells,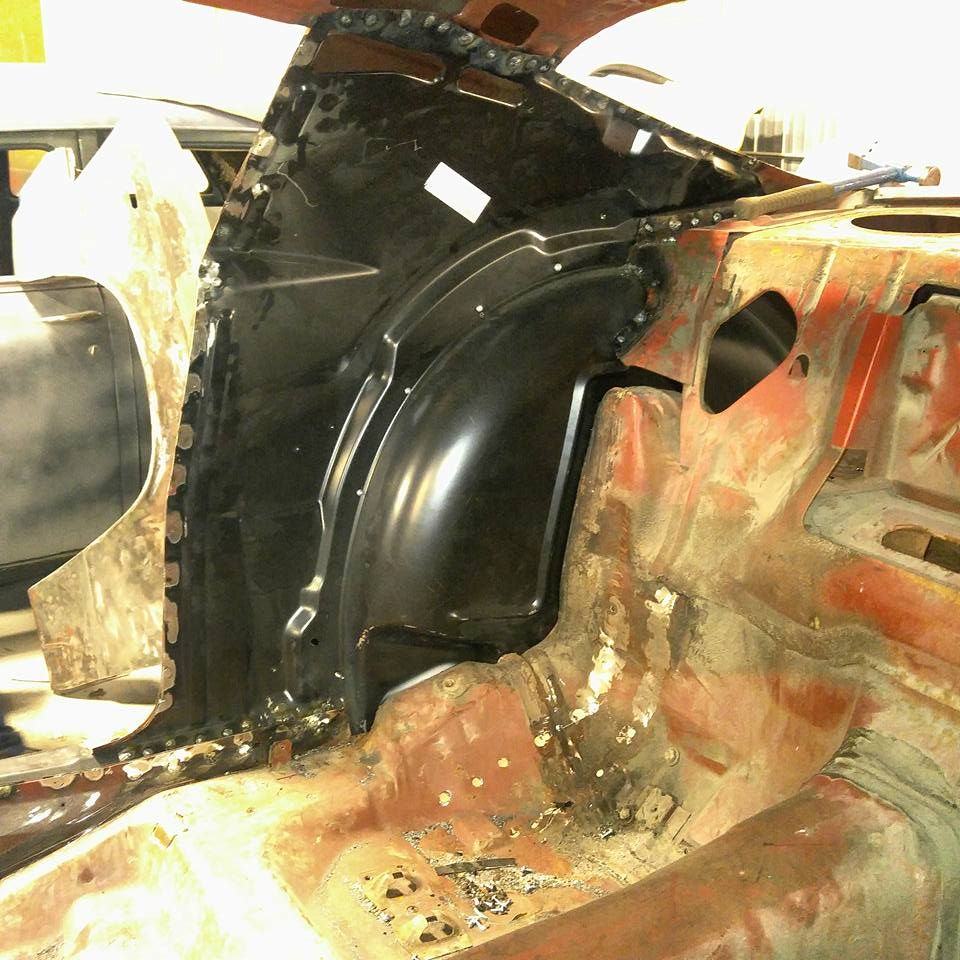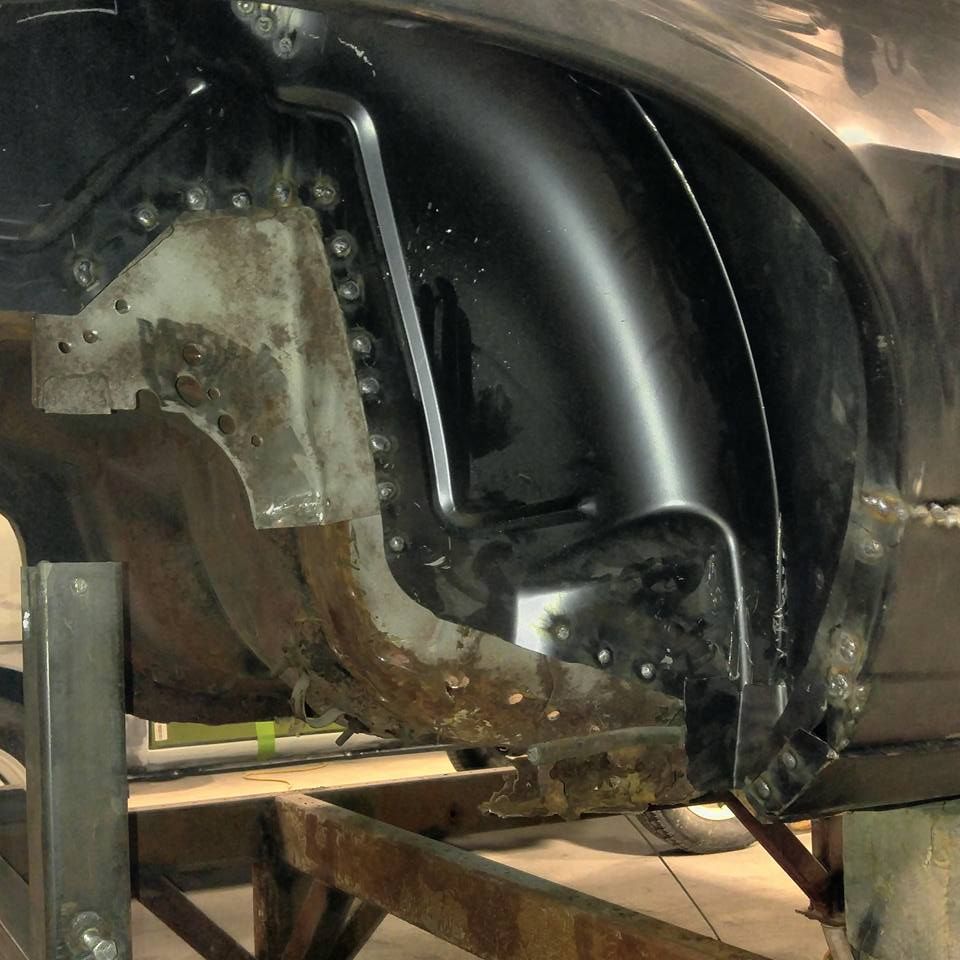 I must say that threading those inner wheel house panels into place was quite the chore.
And new outer quarter skin. This one was from Year One and the fit and finish was horrible and the two body lines would not line up. We had to cut it and re-weld it to get the lines to match up.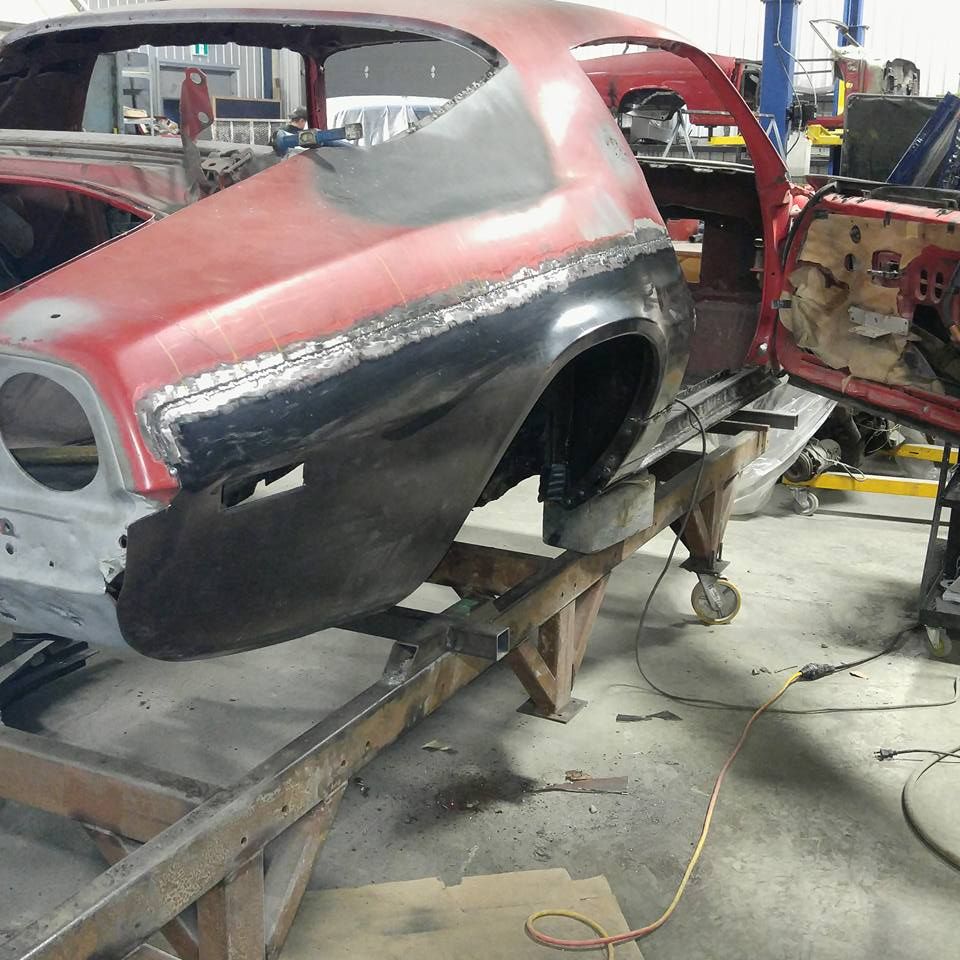 Old quarter behind the wheel.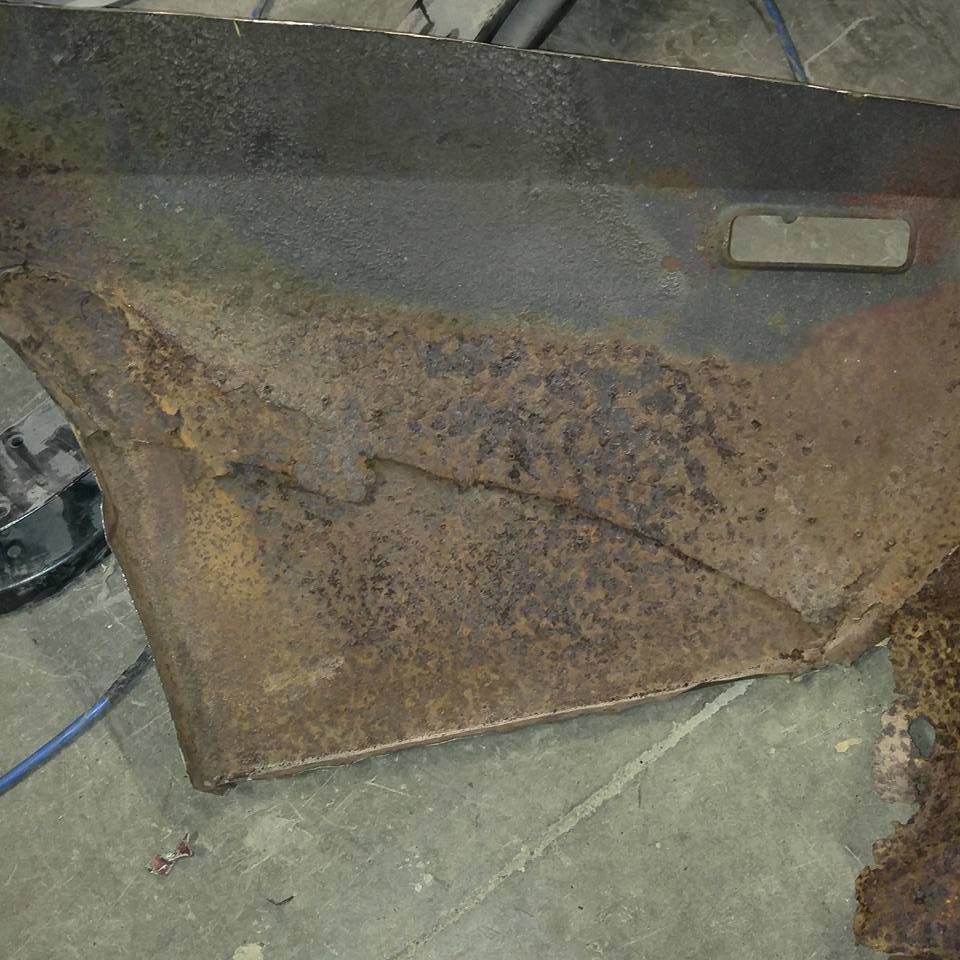 cheers