Hi folks,
In at the shop we have a 1968 Camaro! Initial plans were to just align the body panels and paint. But after further investigations we found the car was a lot of body fill over rust and rough repairs. Very far from final paint to make this a proper restoration. Time to make this one right!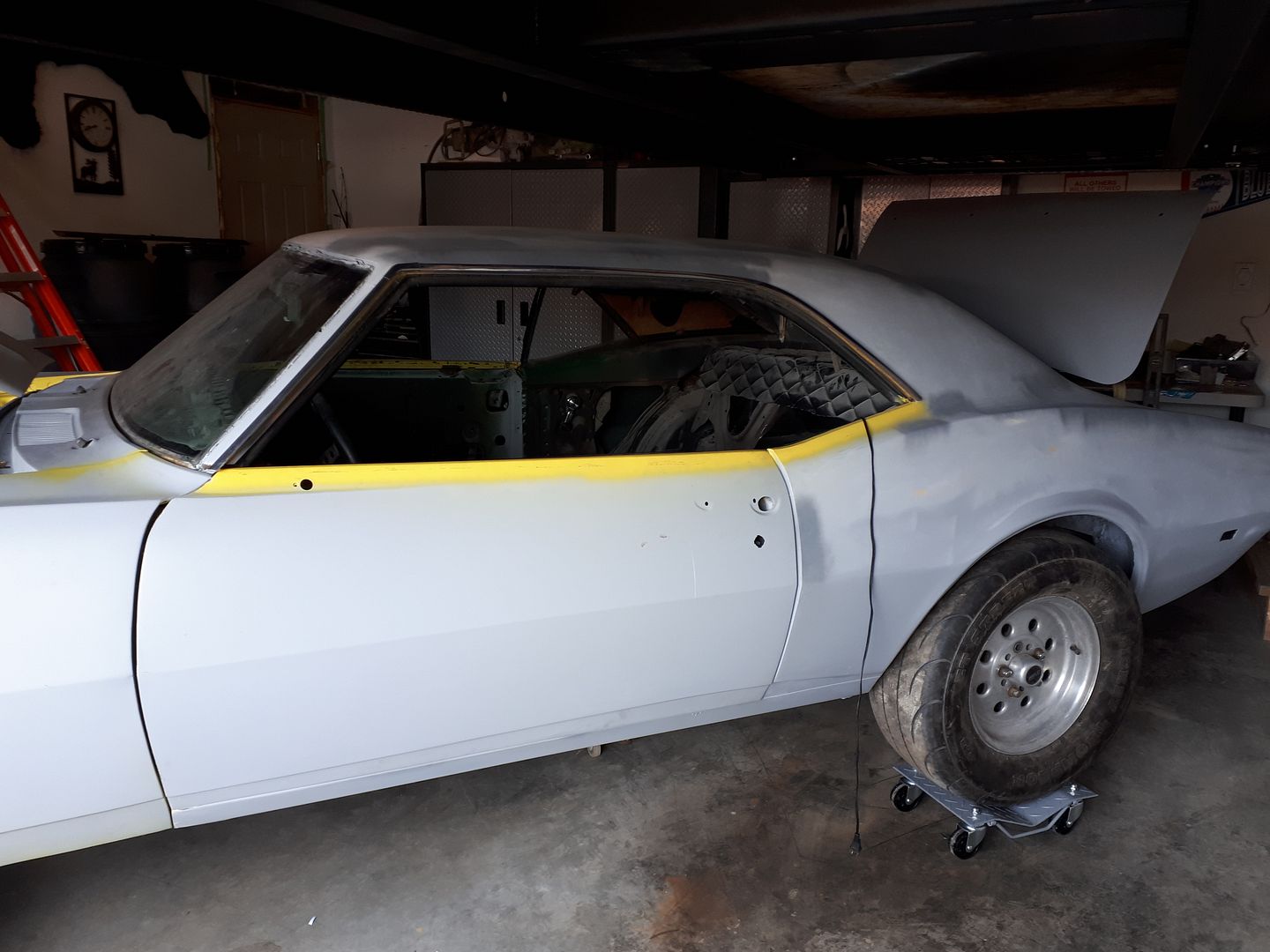 Came to us in primer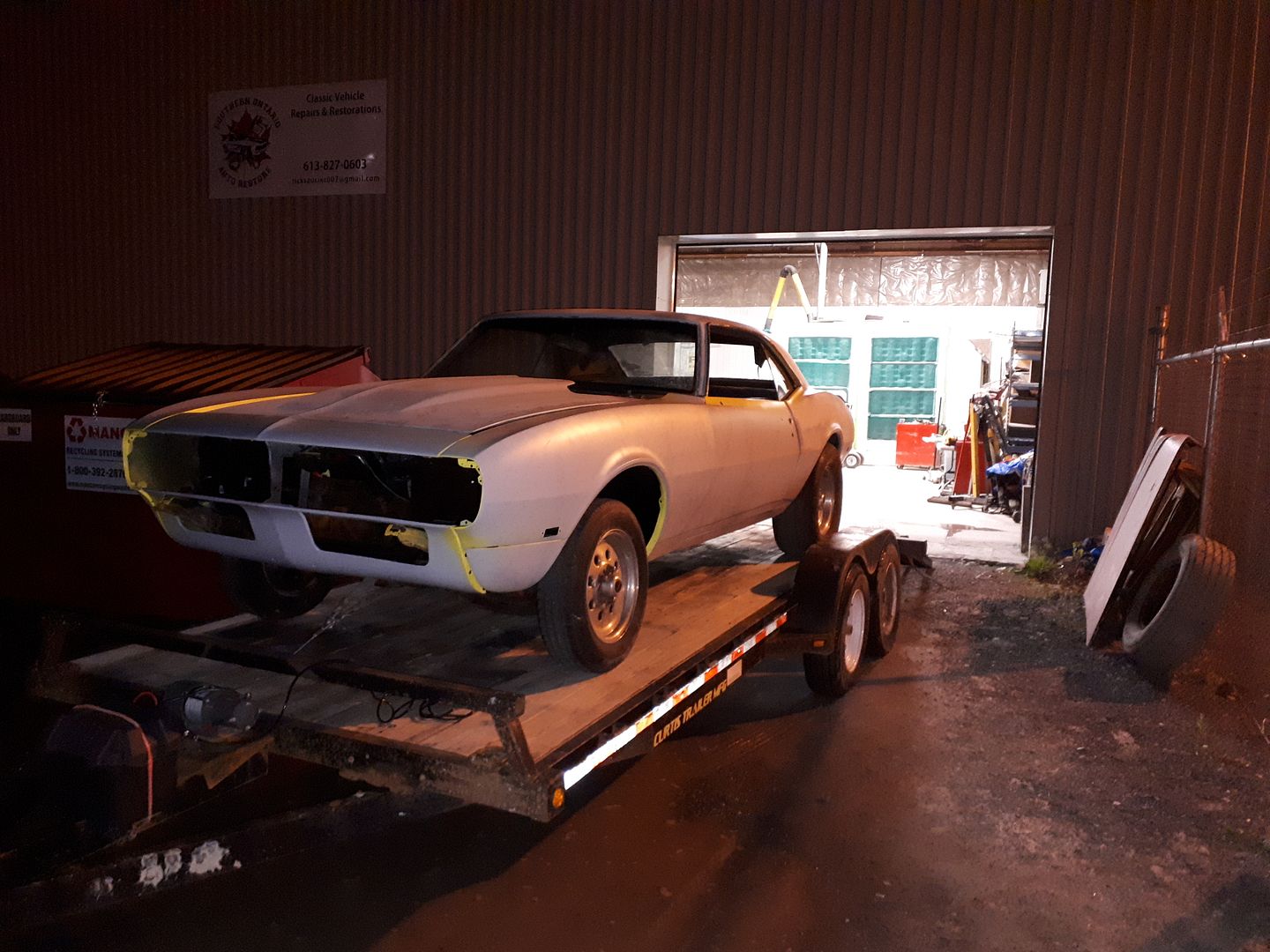 Panel alignment was very off from the last "body shop"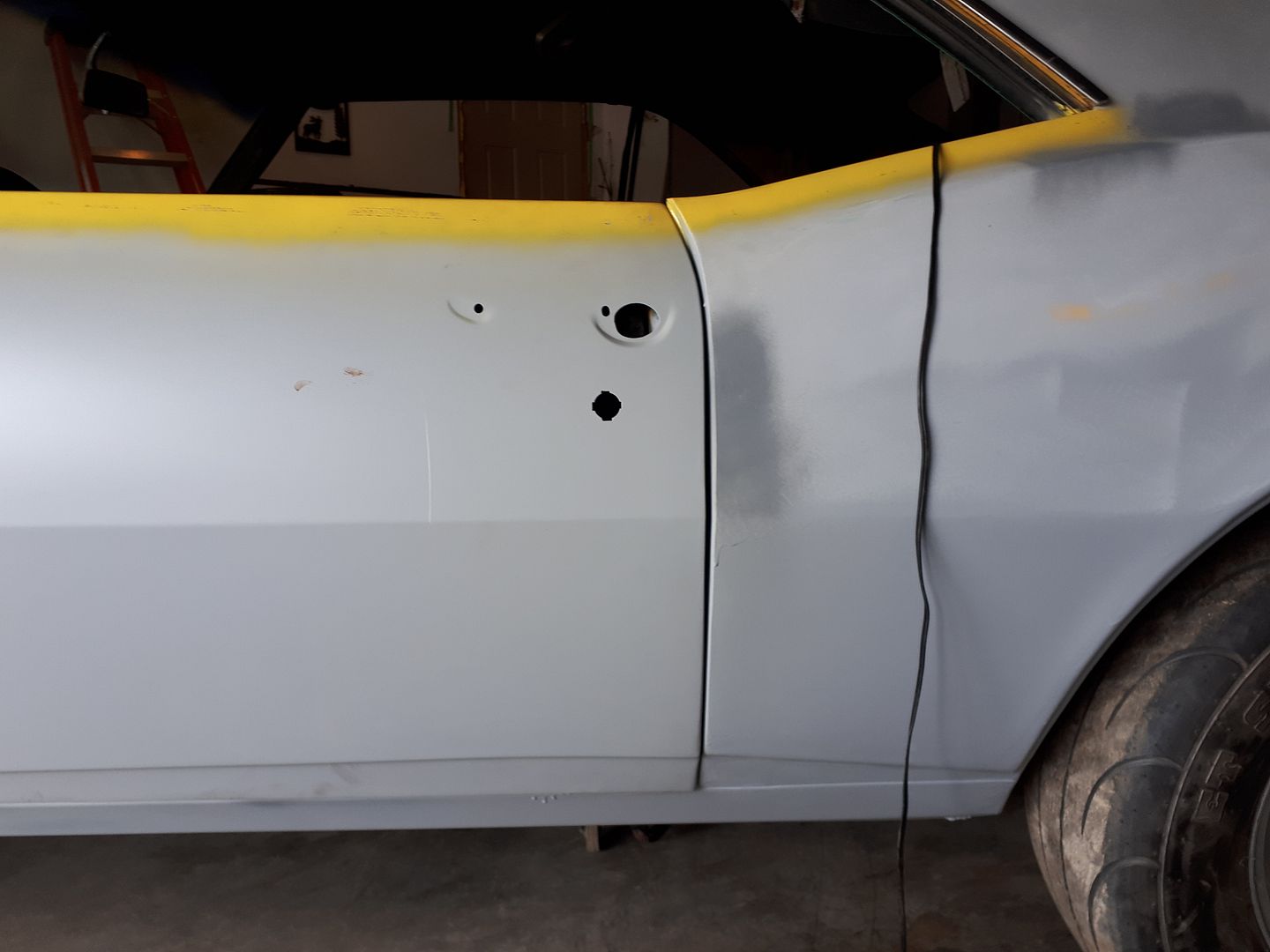 Well this escalated quickly!
This car was born with a vinyl roof and sometime ago it was removed and some ruct repair was done,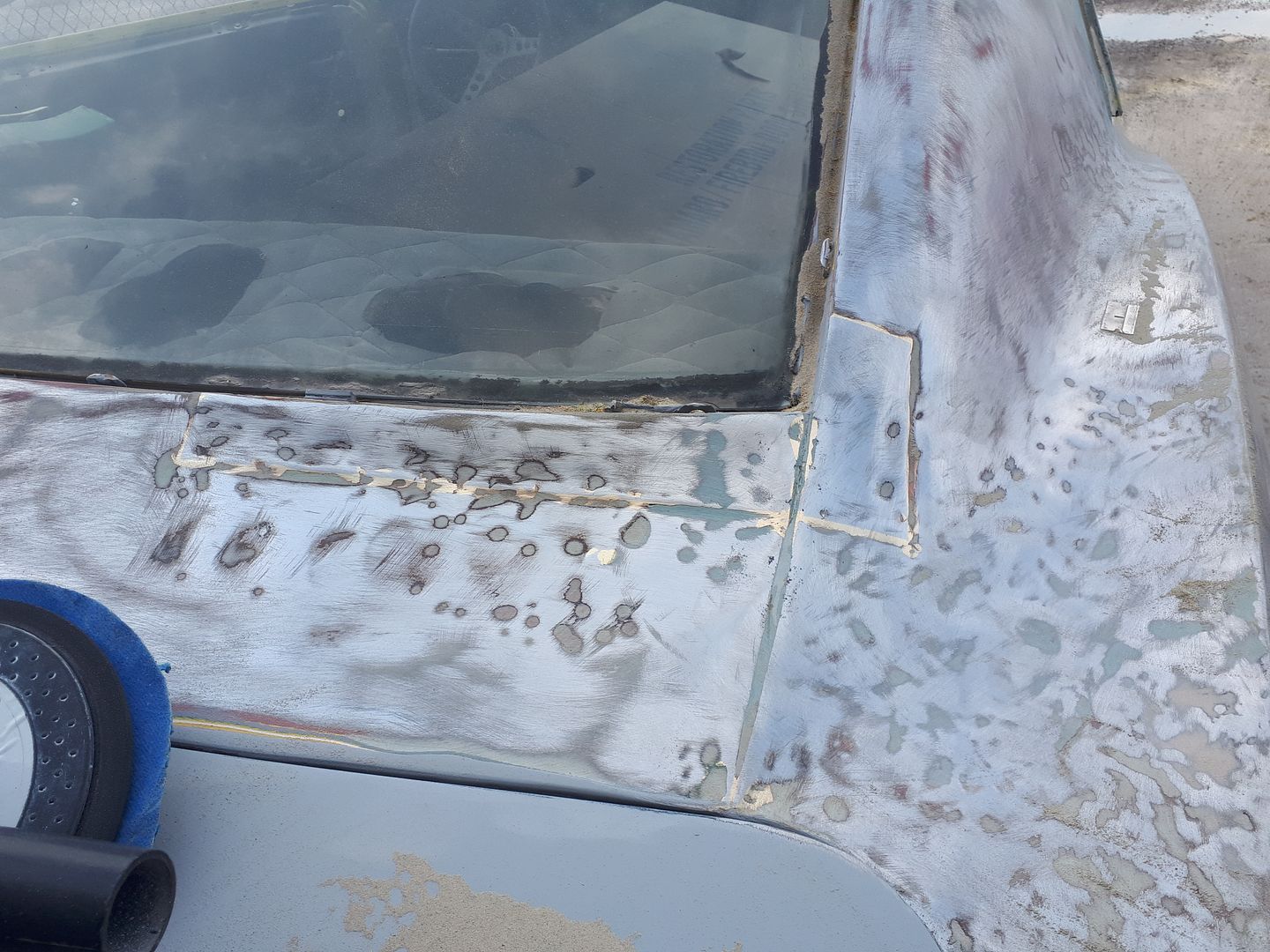 Roof skin rotted,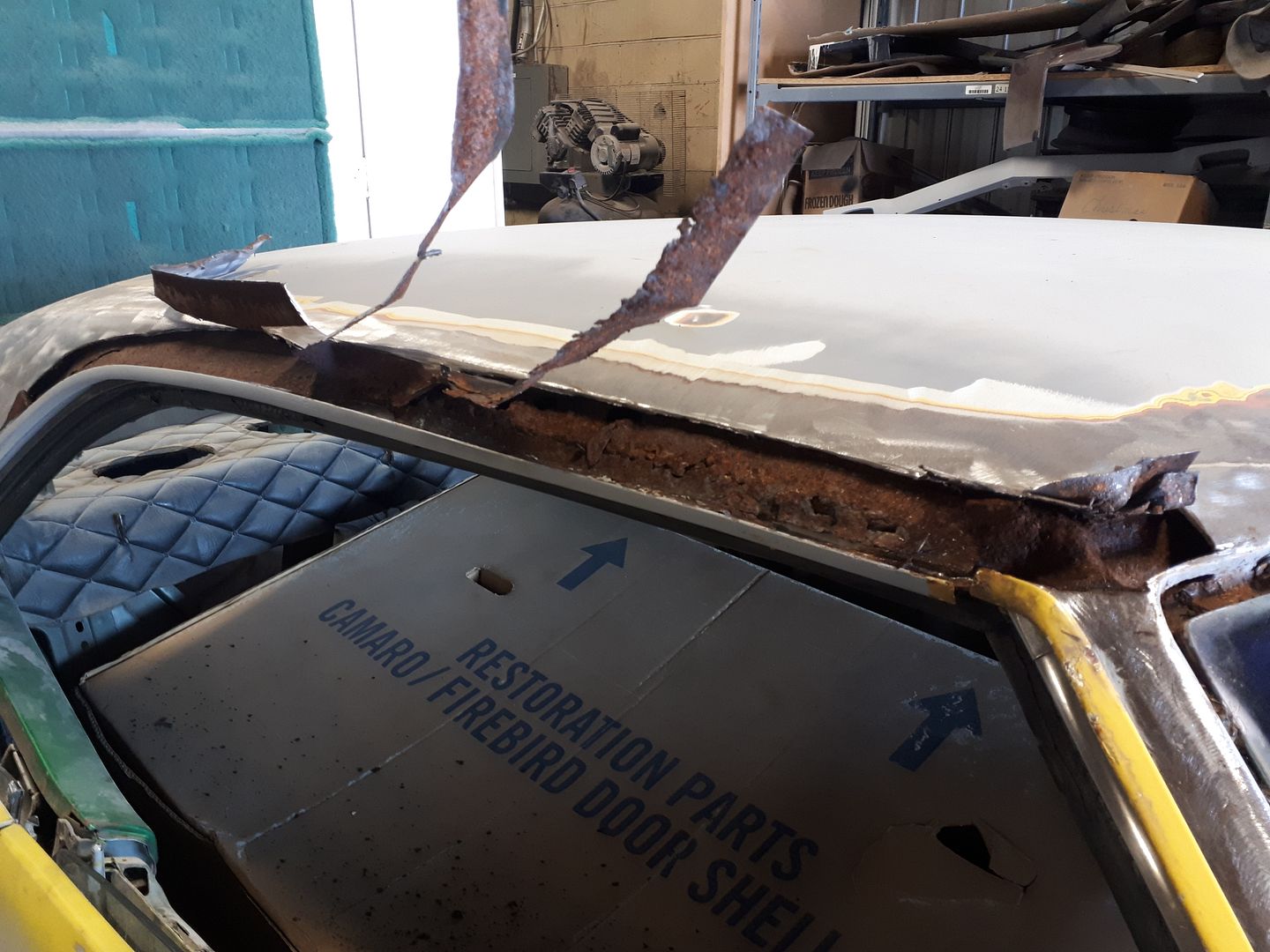 So we started with removing the trunk filler piece,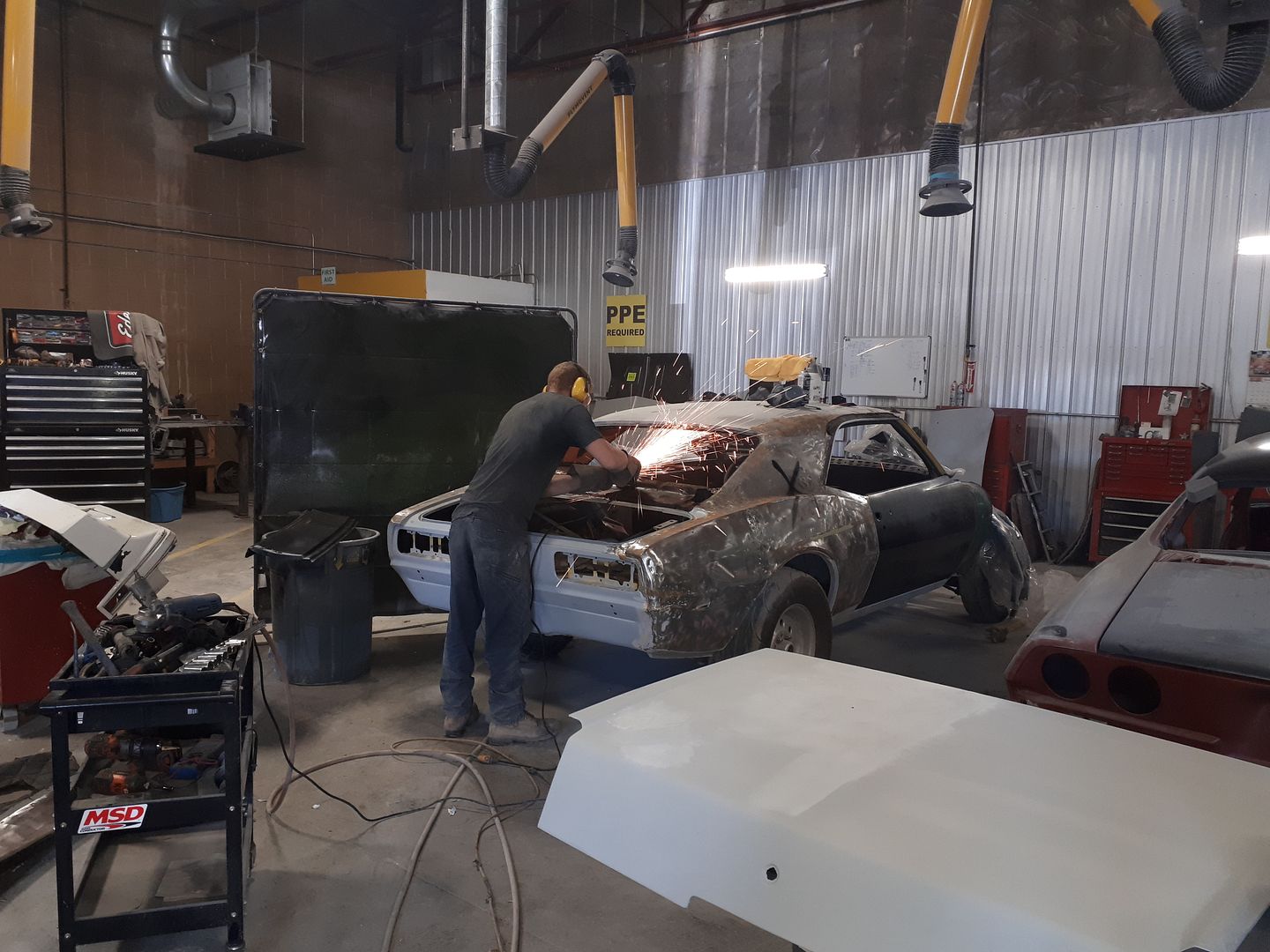 Roof skin removed,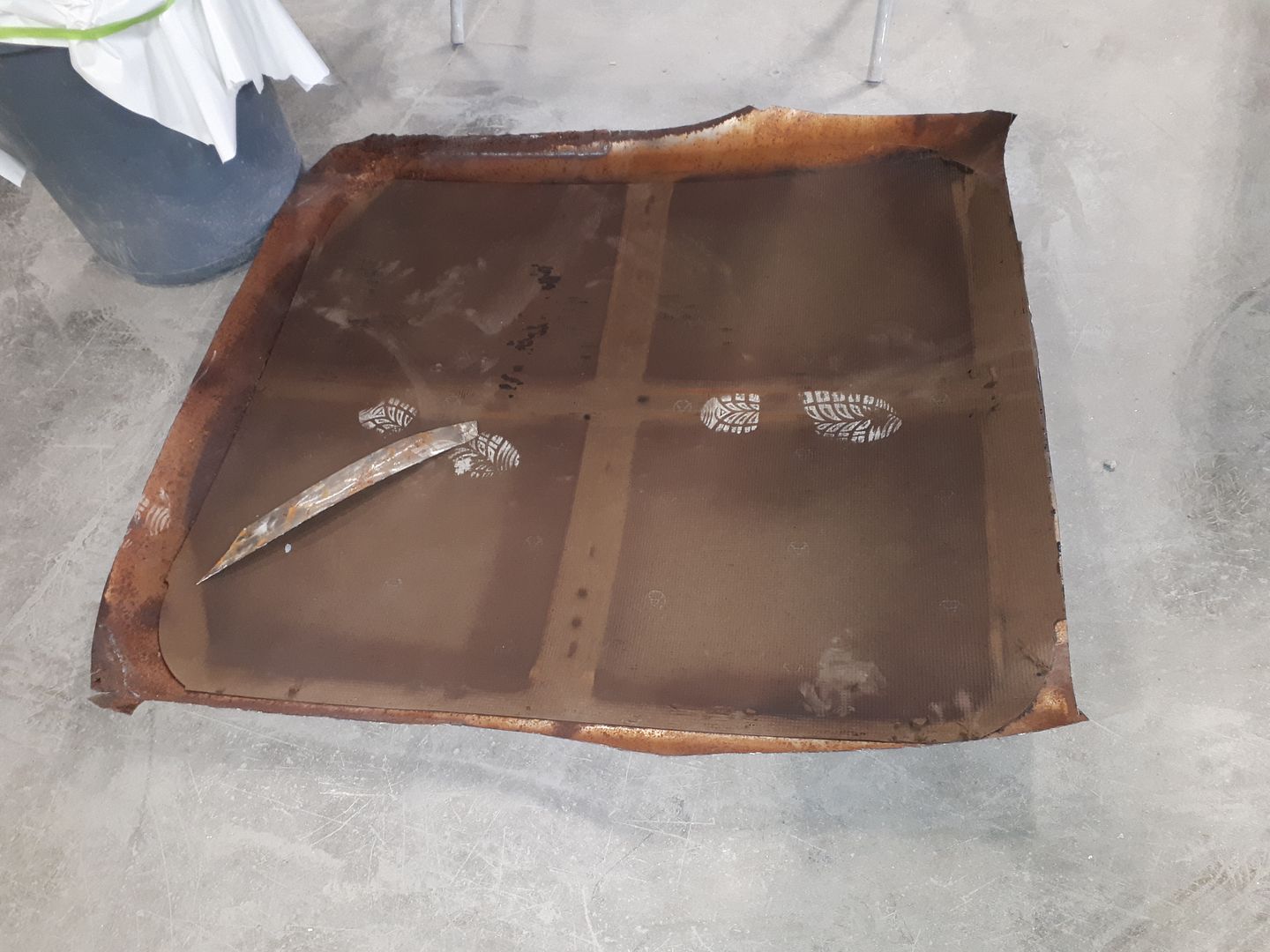 More nastyness,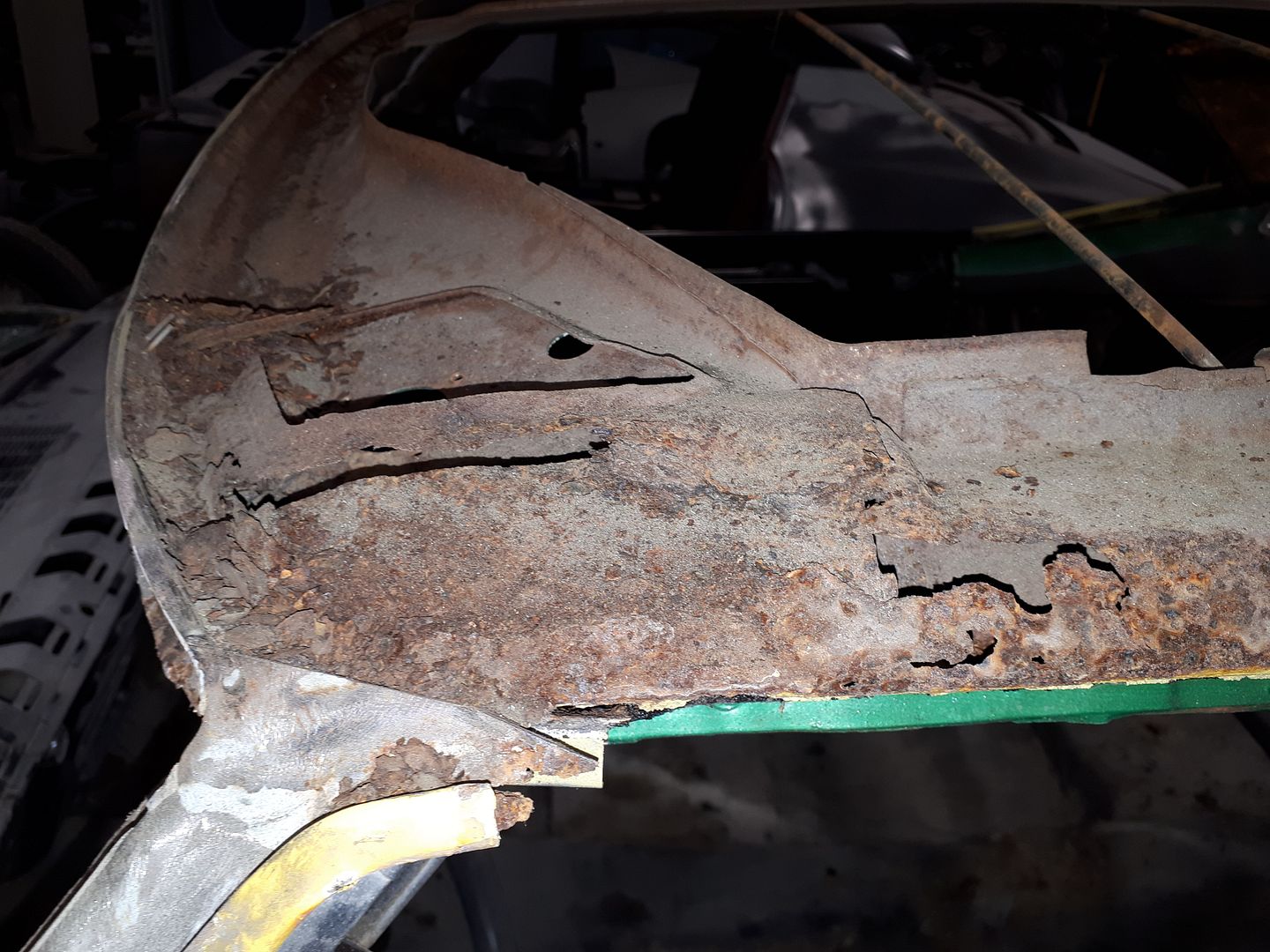 So then it decided to put it up on the frame table,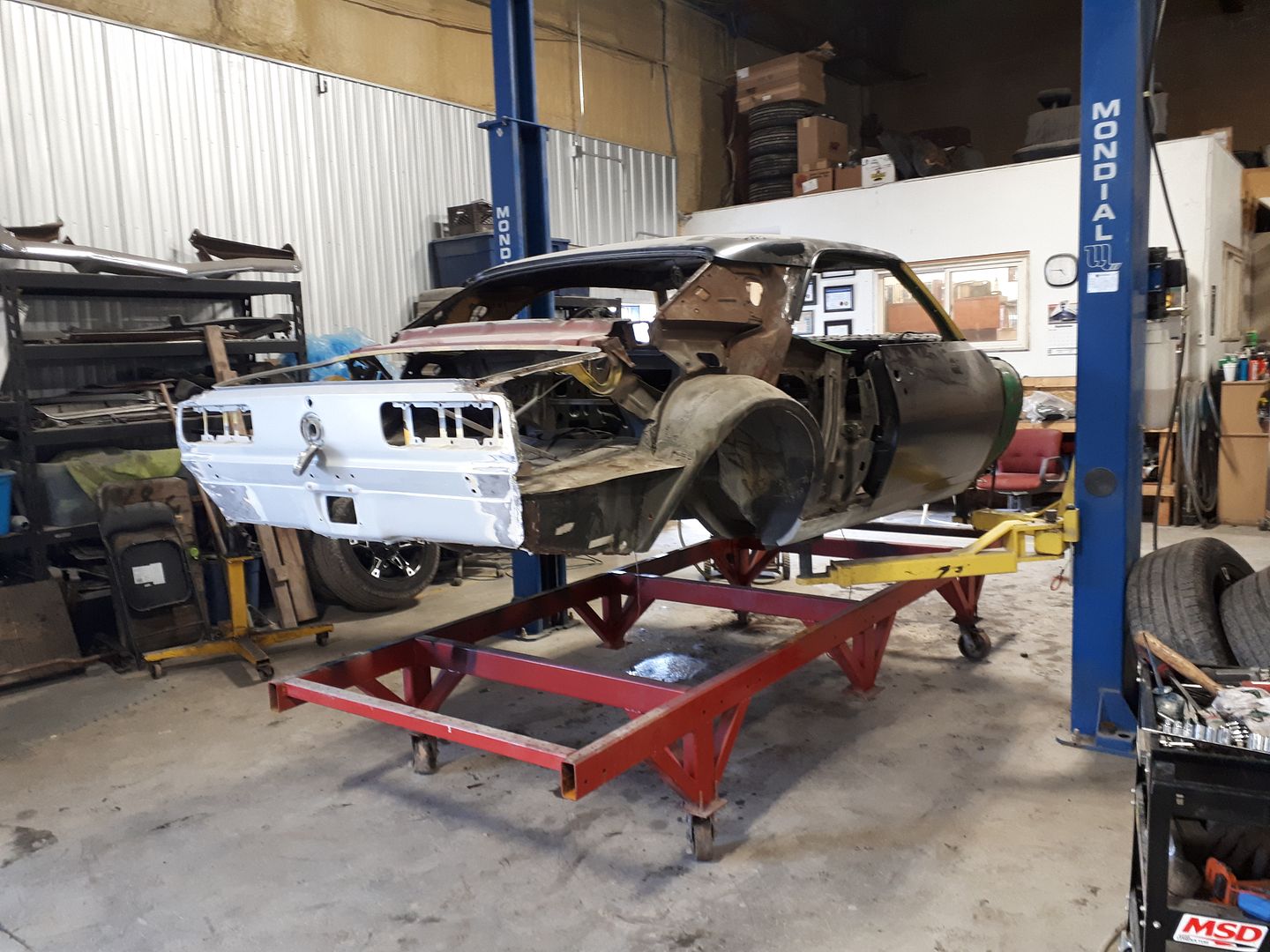 Here it was noticed how bad the right rear corner was bent up so we did a pull down to straighten it up. You can see we went past center knowing it would spring back up.
This is the right rear support behind the wheel tub, notice the bend lol,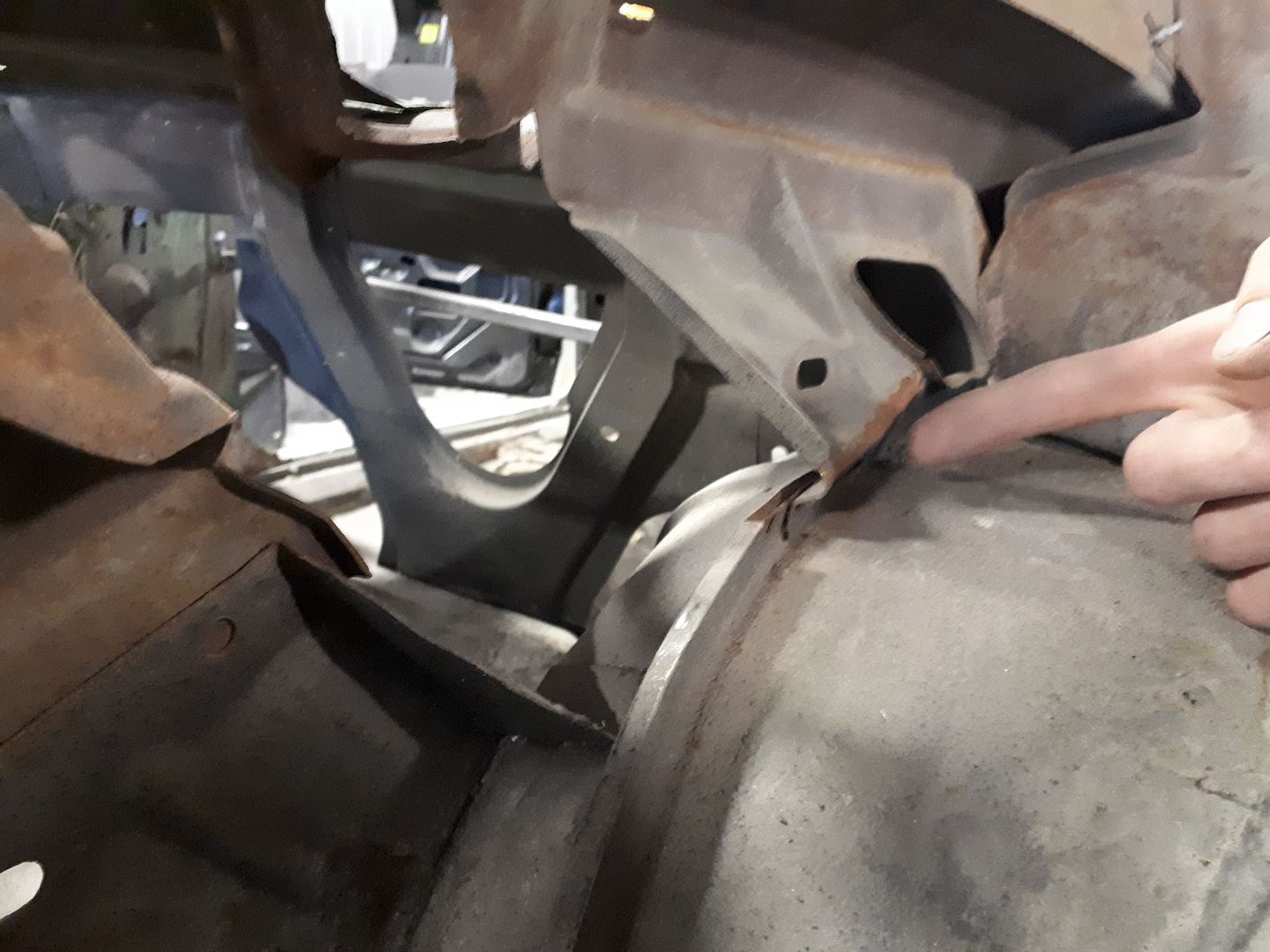 Left side was good,
So after the frame was sorted we installed the new floor pan,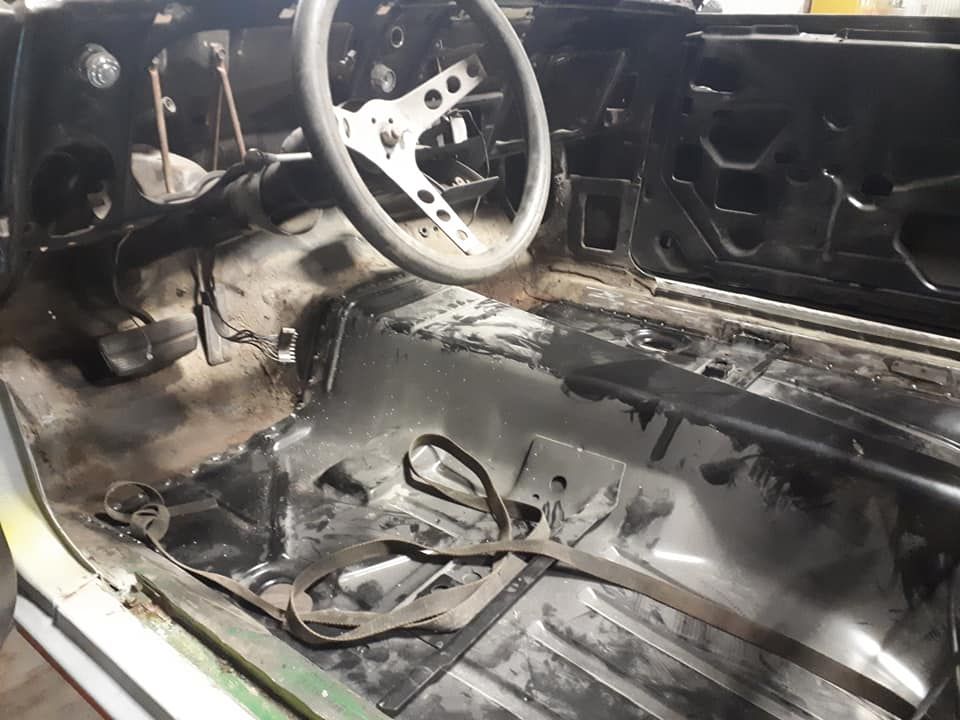 And we installed a minitub kit from Detroit Steel,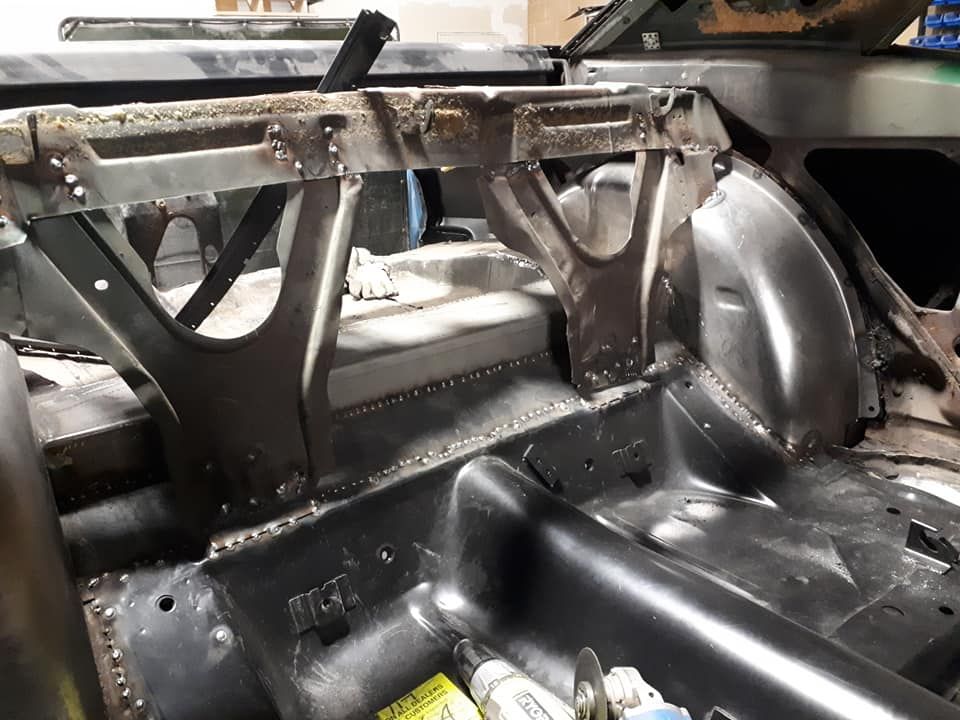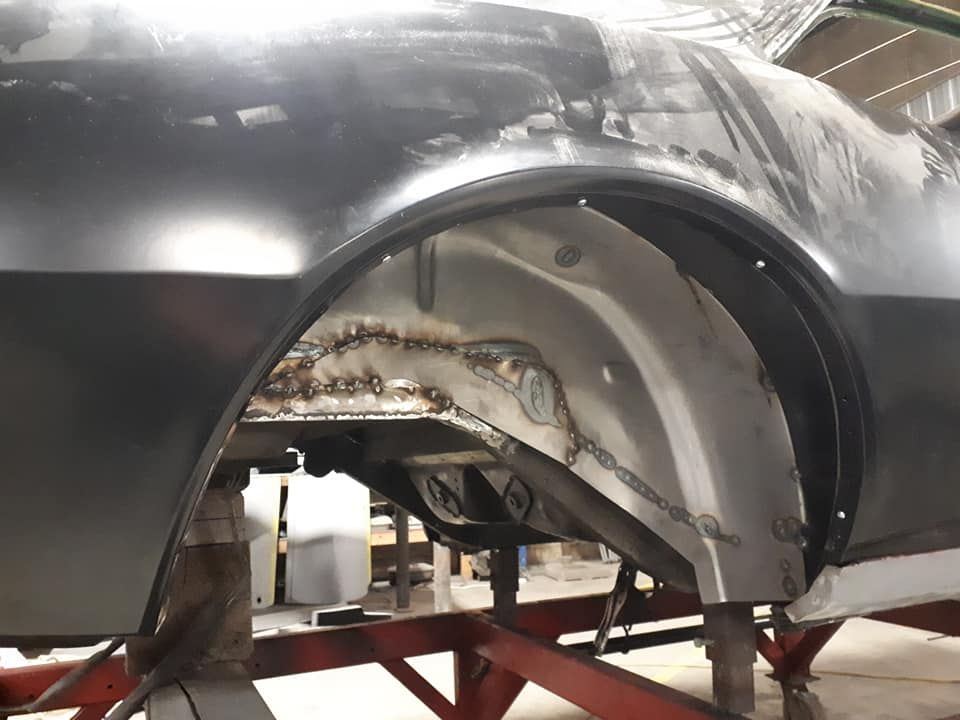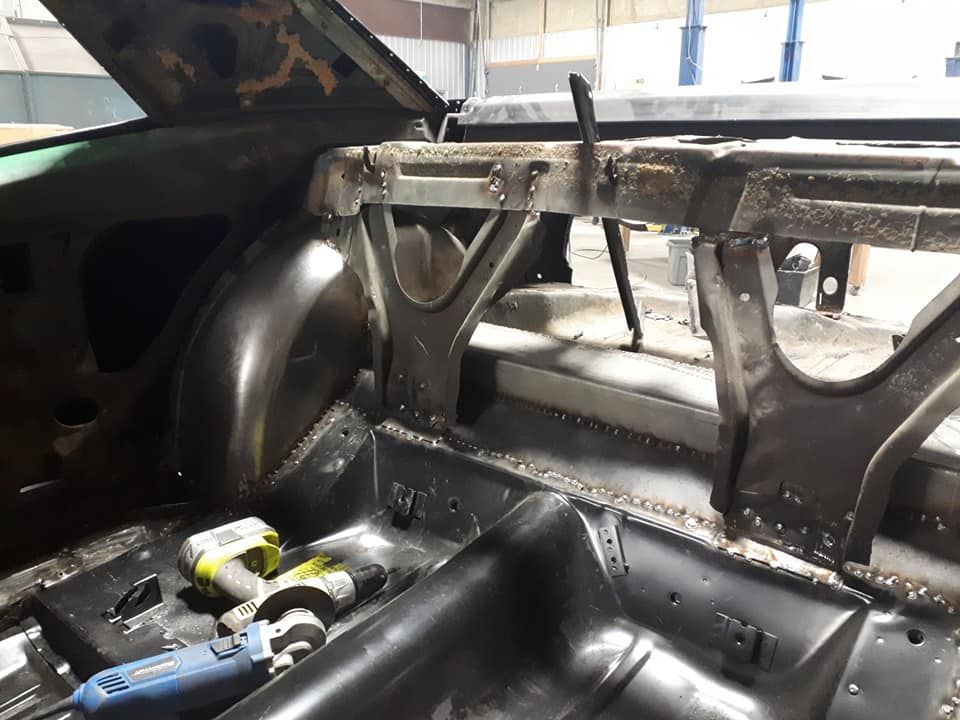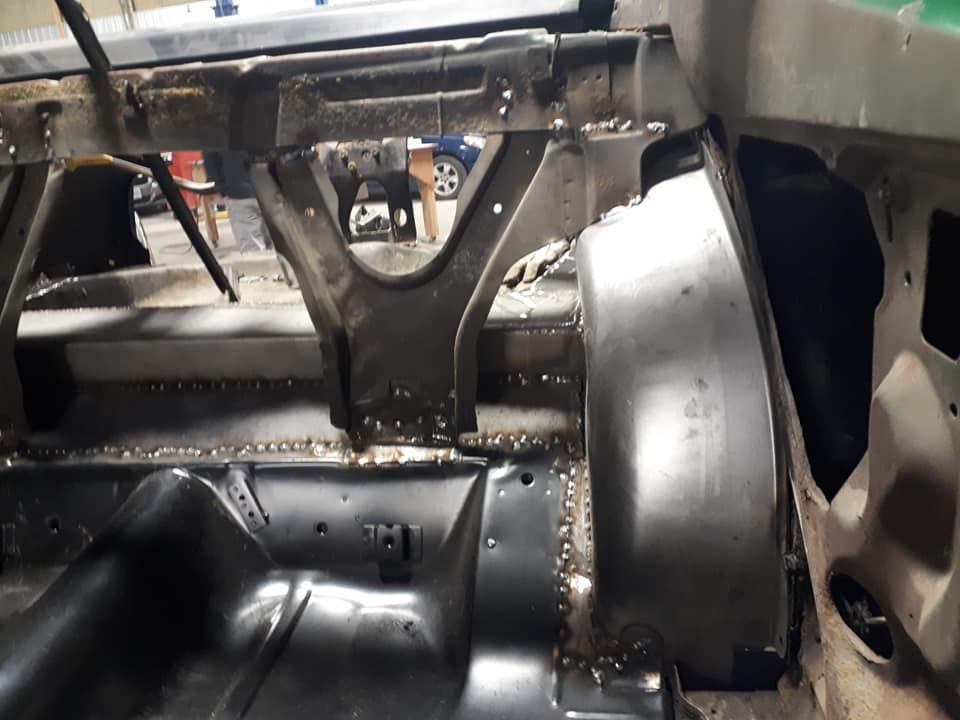 so now to finish the skins and start the bodywork!
​​​​​​​cheers