Here is my project car. The goal is a fun weekend driver paint job/restoration.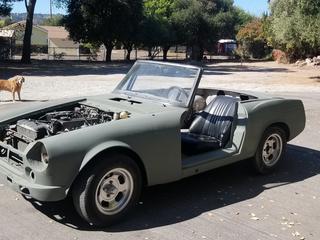 I have the body fairly close and want to get it into some High Build primer to start blocking it out. My question today is more about the cockpit. I painted some SEM Rust paint on the floors, sanded all the other areas, and ready to seal it. My thought process is to give it the wipe down and add reducer to my primer for a seal coat. The doors, trunk lid, and hood are ready for high build primer.
1. Should I take the sealer through the jams
2. Should I spray body color before I start blocking the body
3. Should I reinstall the panels before blocking
4. Regarding the panels, spray the inside first, flip it and spray the outside.
I know I can do it my way and get it done, I also know there is my way and the right way. So, any input is appreciated.
Thanks again,