Picked up a nice little "quattro" today, red with black trim.
Nice little thing sits low to the ground with fully adjustable ride height.
Unfortunatly it looks as though its been driven thru long grass its whole life.
Anyway today we gave it a quick wash to see what was really underneath all the sh%&.
Before the wash LOL
After the wash, and trim restorer RALMOA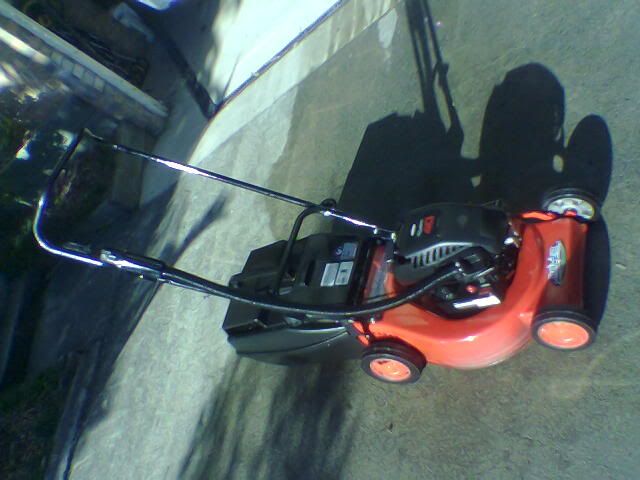 FOR THOSE OF YOU WONDERING ABOUT THE QUATTRO THEME, ITS A BRIGGS AND STRATTON QUATTRO 40