You guys have really been making progress and both really look great. I think your Ideas on the engine bay of seal then shoot the color really saves a bunch of time. I also really don't like all that tedious sanding.
Rob, it is amazing the number of great looking cars you have up there, I thought we had the corner of that down here in So Cal but all those cars are really impressive.
Dennis, not that you have any shortage of cars but I bet you will be glad to get the Vdub back on the road.
I have been working on the 38 and have reshot it (all but the TO DO body work on) in sealer primer and followed up with high build. . well I am a very inexperienced with painting and this was my first time to shoot high build. WOW it was like shooting stucco, for me real hard to keep a wet line and had no flow. Well I should have asked my friend but I didn't
Boy when I told him he really got a big laugh and he asked did you reduce it? A very sheepish "no" was my answer.
Here on out I will reduce it with some S L O W reducer and I bet it will work better for me. Live and learn . . . . . speaking of learning I found that my work is blocking Photobucket (messing with the format) and not allowing any coping of the IMG links. I found that I could get the links from my IPhone copy them into an email and send the links to work. Not that would ever do this of course.
The underside sealer primed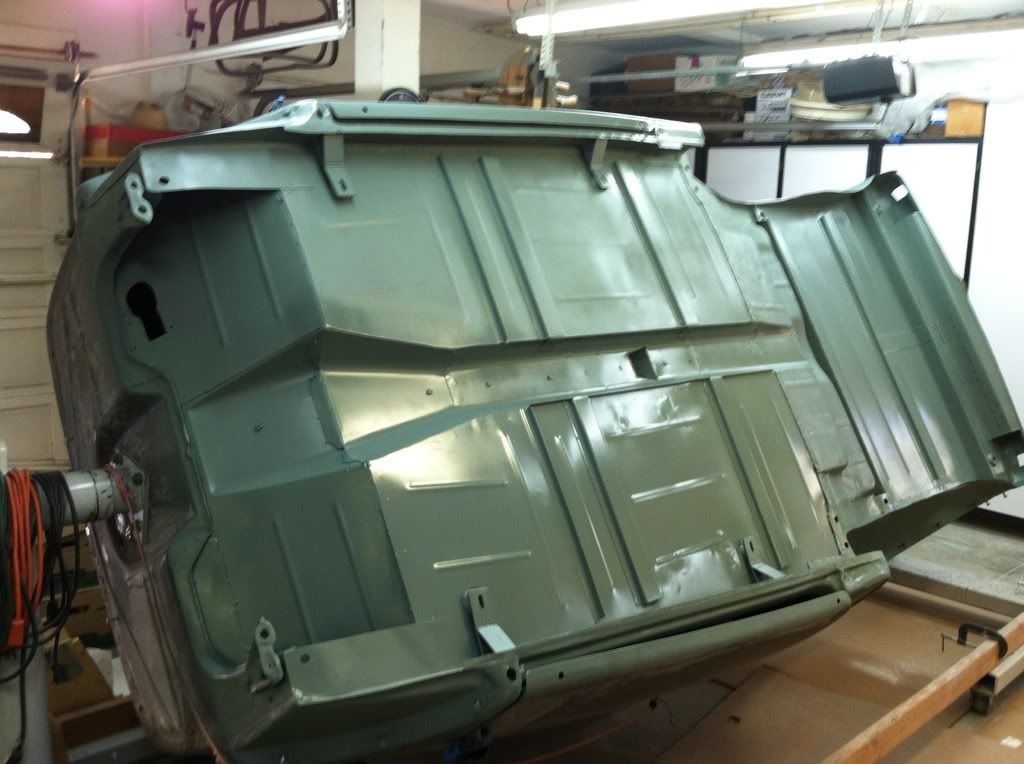 The topside sealer primed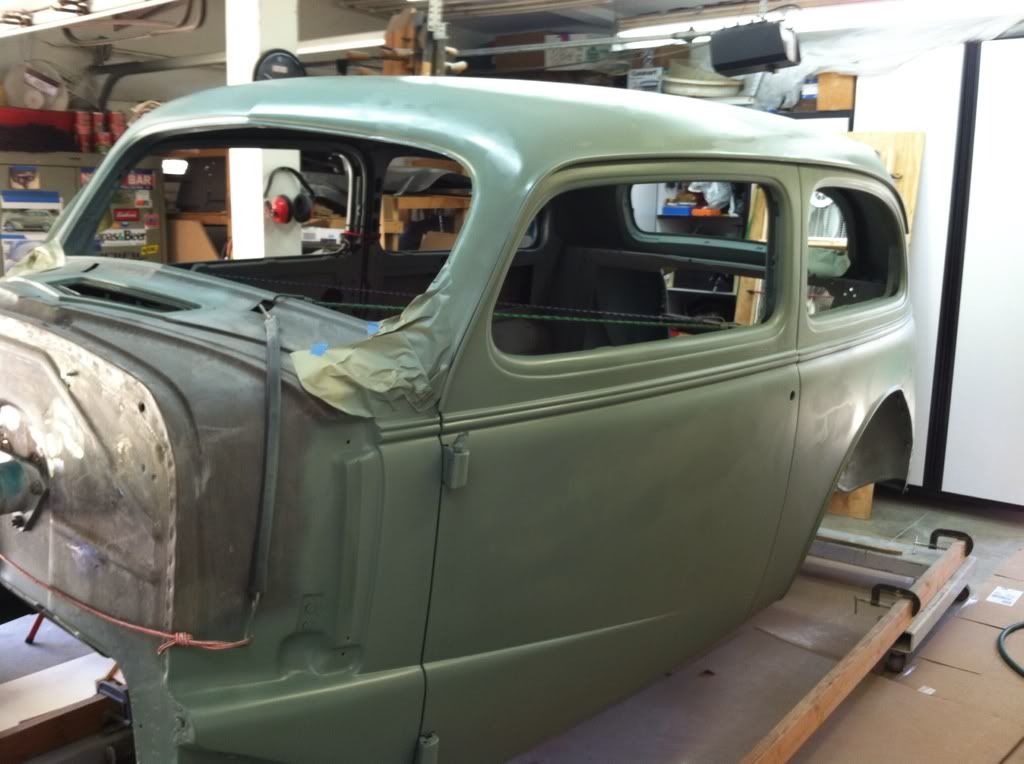 High build