Hello,
So I have a 1983 Scirocco project that i am prepping for paint. However, in the process of taking off the rubber side trim i found that it had been installed via rivets!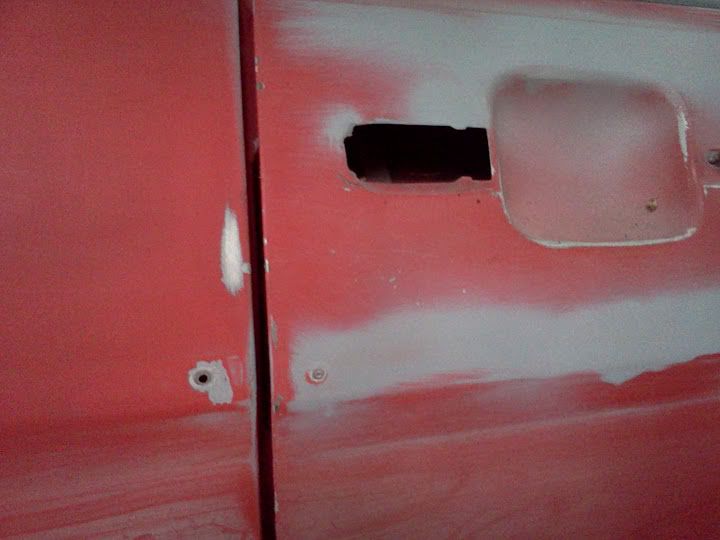 These are relatively small holes, and they run along most of the side of the car. I wouldn't worry if i was installing the same trim after i painted the car, but i'm not. The more modern trim i am using is placed lower on the vehicle...
Long story short: I need those holes gone.
Being an inexperienced body man, i've asked around my local sources for advice. Fiberglass or welding seem to be my main options, and since this is my prized possession, i have a bad feeling about using fiberglass. I really don't want to risk having a change of texture on the surface, not to mention the decrease in stability over time (relative to plain old steel). Plus, i've done a few metal shop classes in high school (not too long ago) and i have a spare fender to even practice on!
Unfortunately, i have only used TIG on thin metals, and all i have is MIG. In an attempt to search for any specialized tool to help me out i found this:
http://www.eastwood.com/magnetic-hole-p ... welde.html
It looks useful, but i'm not sure how its used, or if it would even be useful for my situation at all...
Summary:
I would like to know more about this tool, and or how to tackle my problem.
Note: these holes are accessible from both sides
Thanks