A friend approached me to do his car before a car show called Southern Worthersee. I agreed and we started on it shortly after. Mostly working on it late nights after work and stuff. It took about 4 weeks for me to do it. Needless to say, we got it done, but barely.
The car was rough. It had faded clear that was chipping away, beat up fender arches, horrible dent on the roof, some rust and some minor door dings.
There's a before shot of it.
Staying factory color
He got a new OEM trunk lid, so I sprayed the under side of that before we swapped it onto the car.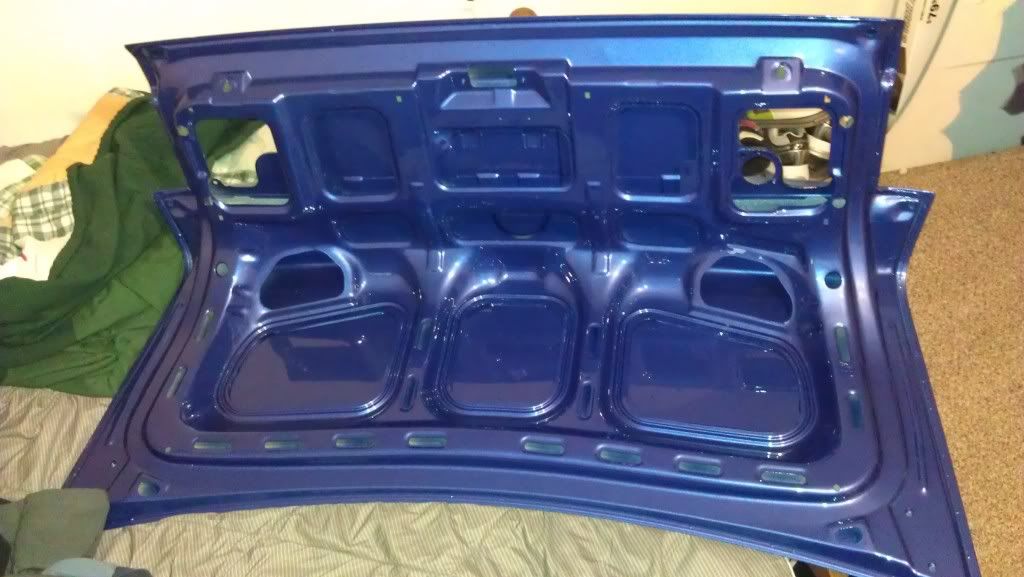 Onto the rest of the car.
I ended up shaving the rear flex lines.
And here you can see the faded clear coat.
Wetsanding and feathering it out
Quick spot prime in the driveway! lol
And that's all I can update this morning, I'll update more tonight after work.