Thought I'd combine all my posts into one thread.
FIRST OFF-I AM NOT AN EXPERT, I AM JUST YOUR AVERAGE JOE WHO USED THIS FORUM AND THE ADVICE GIVEN TO PAINT HIS CAR. THE FOLLOWING JUST SHOWS WHAT I DID. THAT DOES NOT MEAN IT IS RIGHT, JUST WHAT I DID.
CAR TURNED OUT WAY BETTER THAN I EXPECTED THANKS TO ALL THE AMAZING ADVICE I GOT HERE. HUGE THANKS TO RECKON and BONDO KING. YOUR ADVICE PATIENCE AND GUIDANCE MADE ALL THE DIFFERENCE. ALSO TO MY GOOD FRIEND BRIAN McLAUGHLAN FOR HIS TIME AND HELP. ALSO THE CARS ORIGINAL OWNER DEREK WINTER DESERVES A MENTION FOR THE HUGE (AND I MEAN HUGE) AMOUNT OF WORK HE PUT INTO THE CAR BEFORE I CAME ON THE SCENE.
OK HERE WE GO!
CAR AS BOUGHT
FILLING WAS DONE WITH EPOXY FILLER SANDED DOWN WITH 80 GRIT THEN TOP STOP GOLD WHICH WAS TAKEN DOWN WITH 120 THEN 240.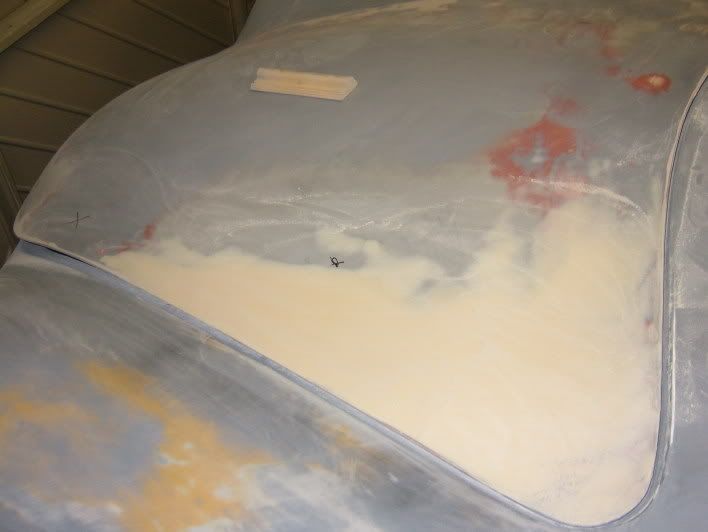 HOME MADE SANDING FLOAT USED TO GET THE PANELS SUPER STRAIGHT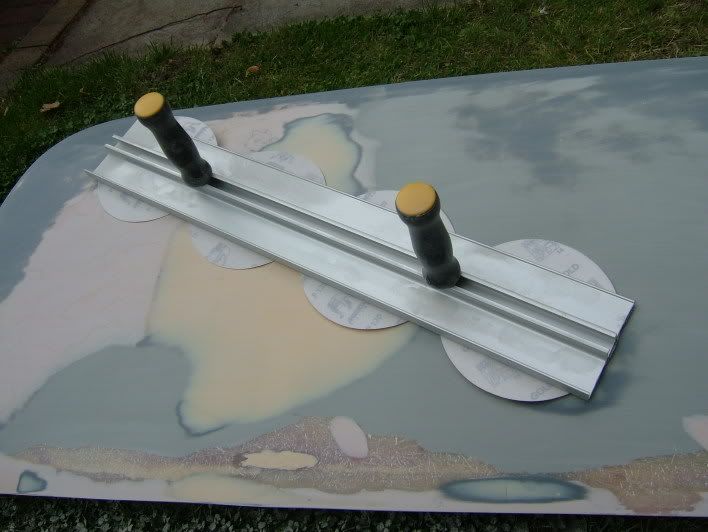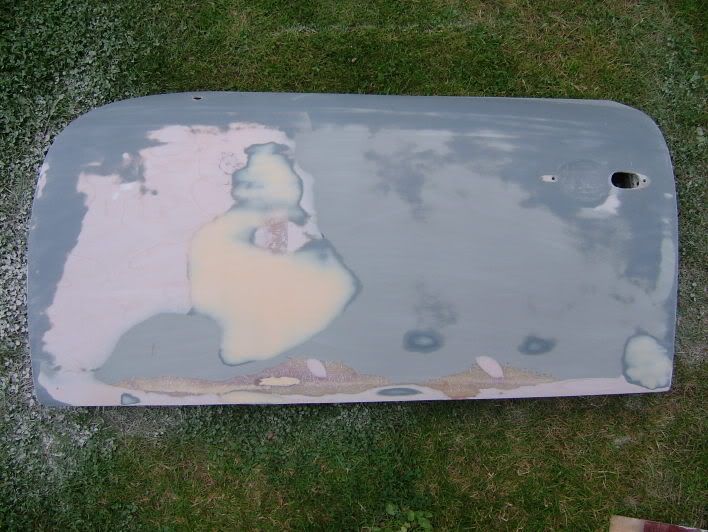 AFTER A LOT OF TIME GETTING EVERYTHING SMOOTHED OFF, CAR WAS MOVED INTO MY GARAGE FOR PAINTING. DECIDED TO PAINT THE DOORS, ENGINE COVER OFF THE CAR FOR A BETTER FINISH.
FIRST COAT WAS 2 PACK PRIMER TO SEAL IN WHAT WAS BELOW IT (WASN'T SURE)
THIS WAS THE GUIDE COATED AND RUBBED DOWN BEFORE THE NEXT COAT OF EPOXY HIGH BUILD PRIMER WAS APPLIED
AGAIN IT WAS GUIDE COATED USING A RATTLE CAN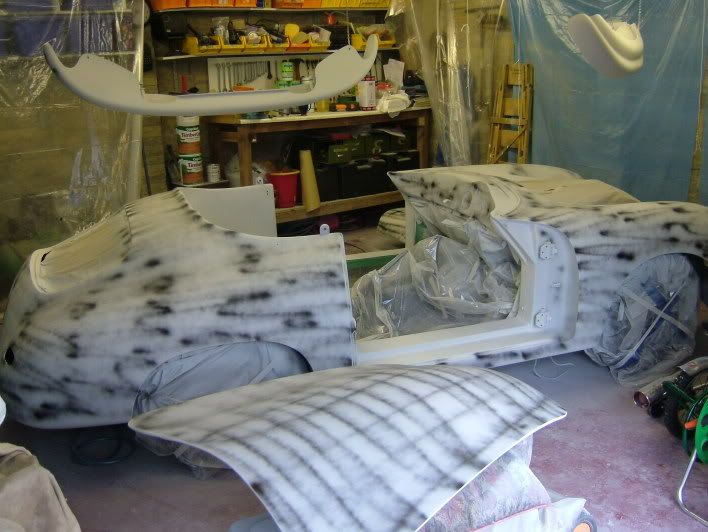 Whats a guide coat?
I'm no expert but I'll explain it the way I understand/use it.
You spray a contrasting colour over the primer in a light pattern. I used a matt black aerosol. The intention is then to sand it off. The high spots rub off first. The low spots rub off last. Rub them all off, and...you have a perfectly flat surface. I'm using 240 grit paper at this stage.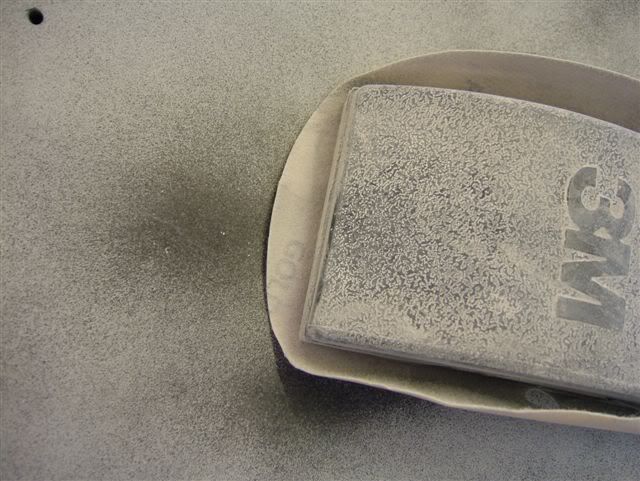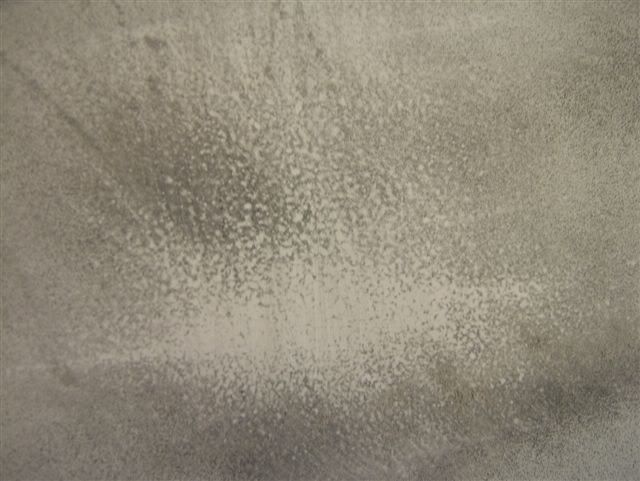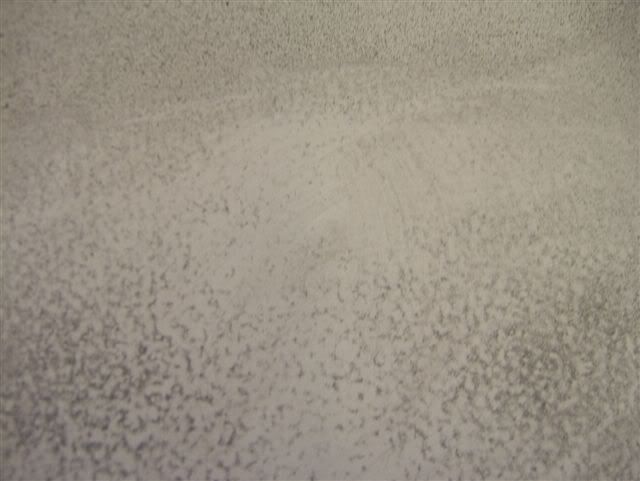 I then shot another coat of 2 pack primer over this to act as a base for the colour and clear. I rubbed this coat doen with 400 grit.
I used basecoat and clear to paint the car. The basecoat goes on semi gloss and then you shoot the clear over it within a specified time frame(30mins to 1hour in my case)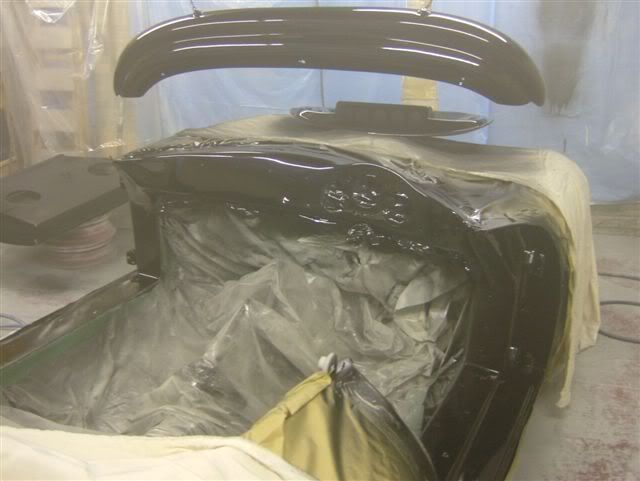 I don't know what I did right here to get this kind of finish of the gun! Only wish the rest of the car had gone on like this.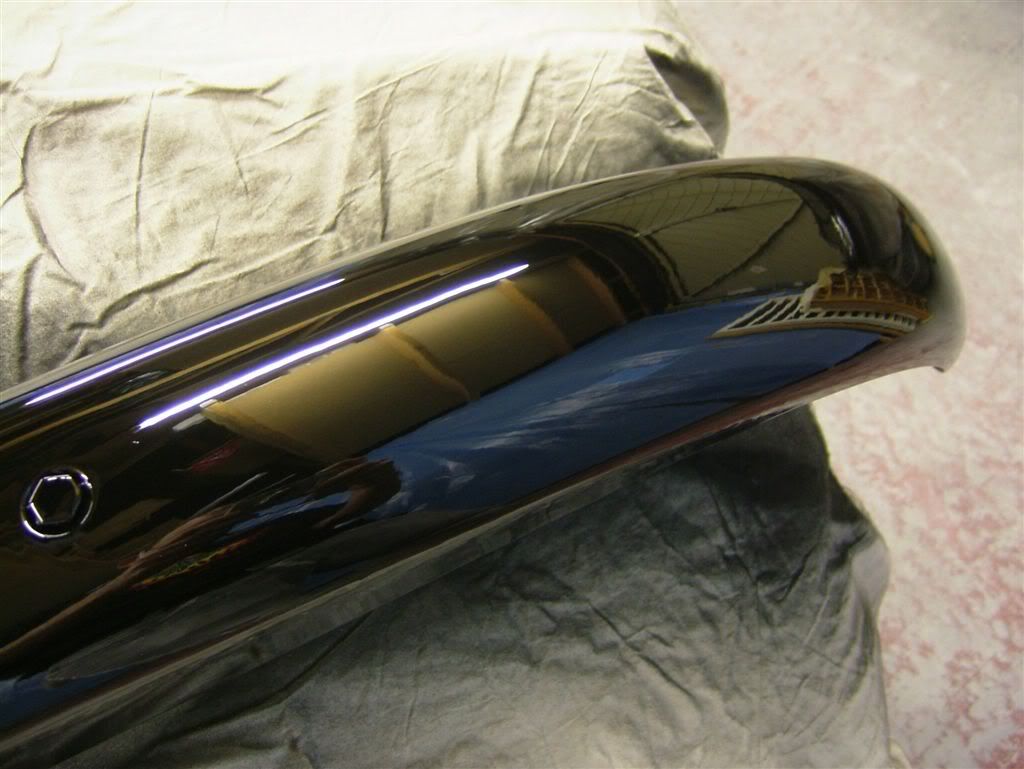 I then shot the rest of the car.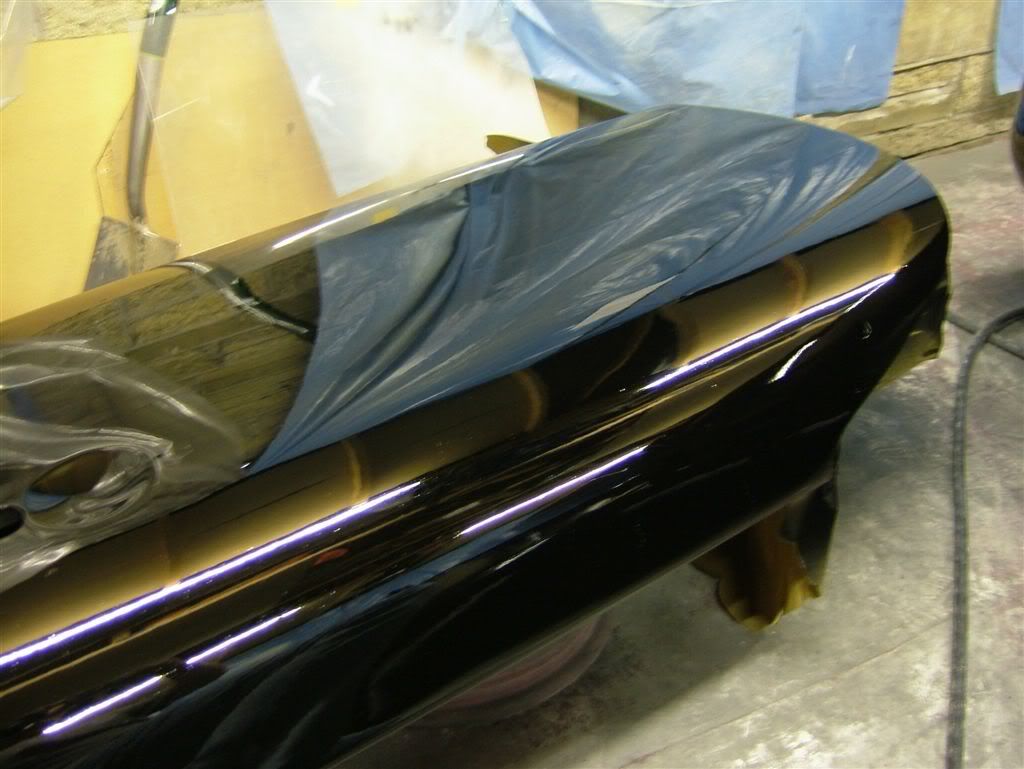 As good as the finish looks in the pictures, the surface had quite a few little nibs and bits of god know what over it. Guess this is the price you pay for not having a booth. Not overly concerned, as they all flatted out.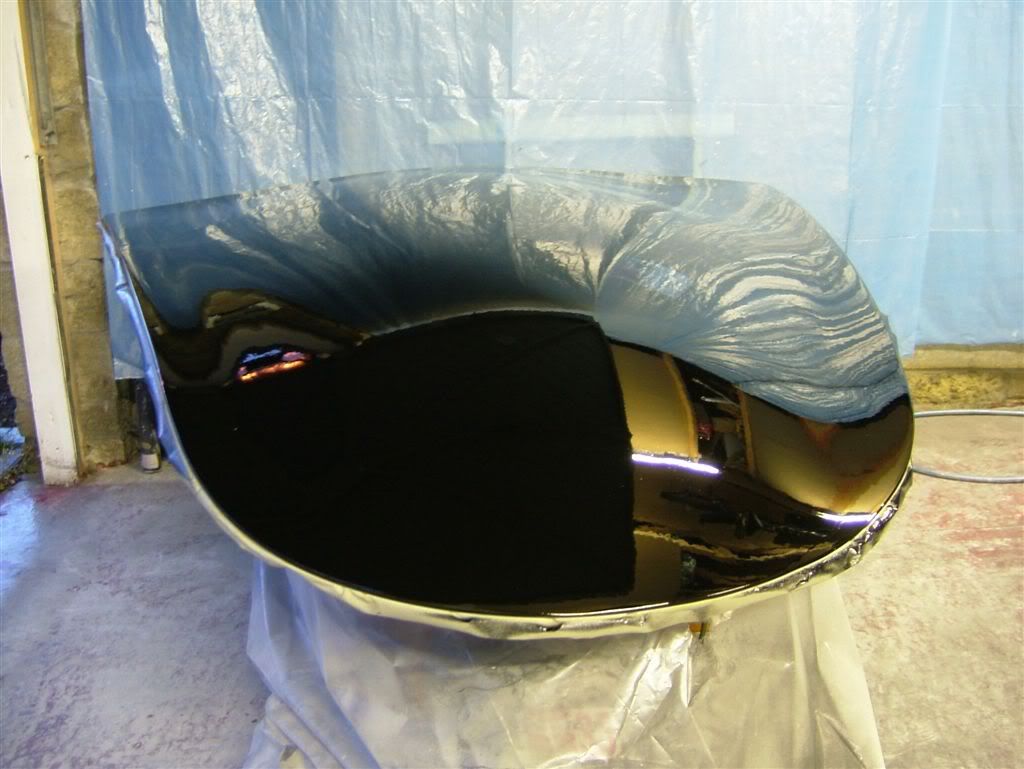 Doors wer then re-hung along with both lids.
OK, next stage is colour sanding. What this involves is taking your freshly applied paint and making it all dull again! If you look at the first picture, it shows the wing as painted.
Look at the finish and you will see that it has a rippled surface almost like that of an orange. Notice the refelection of sharp lines i.e. the bench are wobbly. The idea is to sand the surface flat. It's called colour sanding but, actually, in my case, it's the clear coat I'm sanding (due to type of paint used - base/clear). It's done in exactly the same way as I did the guide coating, except with finer sand paper, Using a sanding block, I wet sand using 1500 until the surface shows uniformly matt. Second picture shows panel partly done. Some peel remains as shown by the shiny bits which means I need to sand a little more in that area.
To give an idea of how the finished panel will look, you can then run clean water over the now matt panel and the shine will be revealed (third photo). Notice the difference in the reflections now. The garage door reflection looks much sharper.
Finish should actually get better still, as I'll now go over the car again with 2000 paper before starting to use the buffer and polishing compounds to finally bring the shine properley up..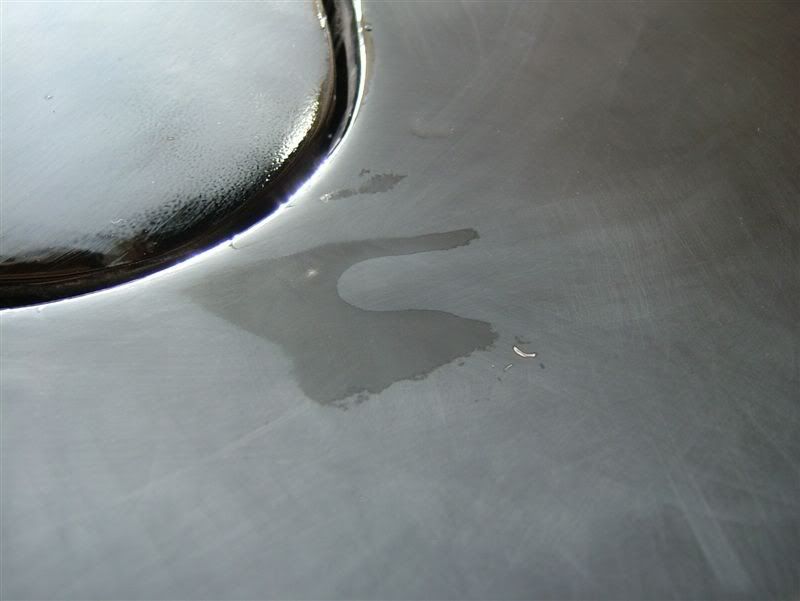 Last picture shows the disaster area. Dull area is where I have sanded all the clear away revealing just the black. Other white bits are where I've gone through to the undercoat. Need to touch in the endercoat bits with an artists brush and some black, then spray another coat of clear over the lot to try and level it off again. Magic, my first repair and I've not even finished painting it yet!!!!!!
So...after that, I flatted it all, and shot another 1.5 litres of clear. According to Bondo-King this can improve the gloss by approx 30%.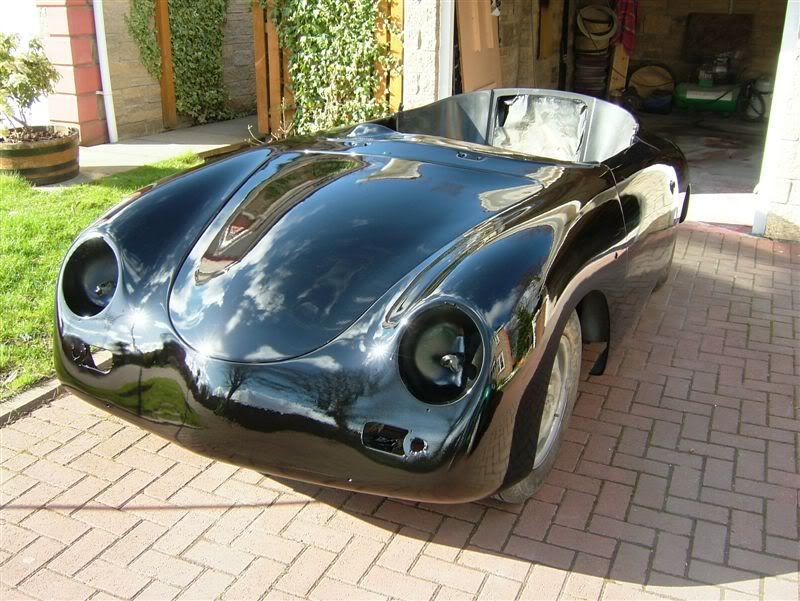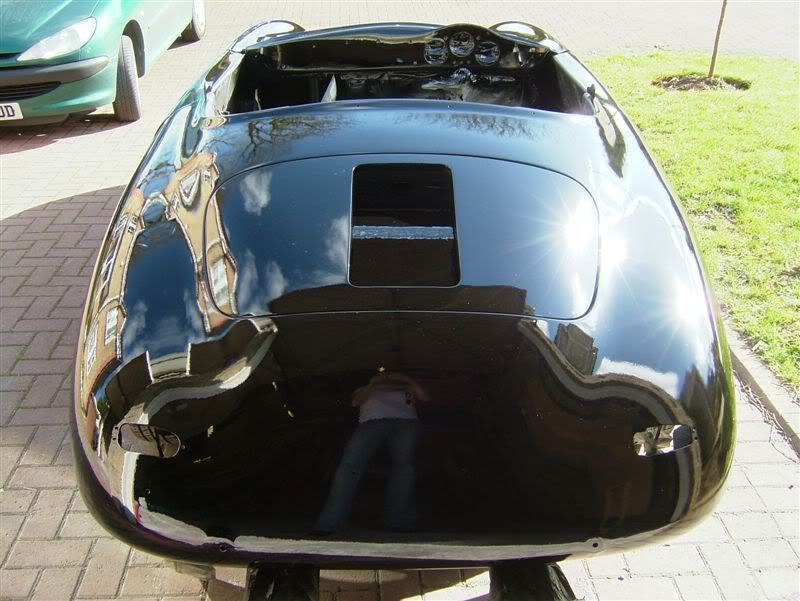 Entire car was then flatted again first with 1500 then with 2000. Next step...BUFFING!
What I used was bucket of clean fresh water, sponge, water sprayer, beige compounding head to use with the Farecla G3 and G10 grades of polish, soft black head to use with the 3M Finesse-It, 3M Hand Glaze and the electric buff.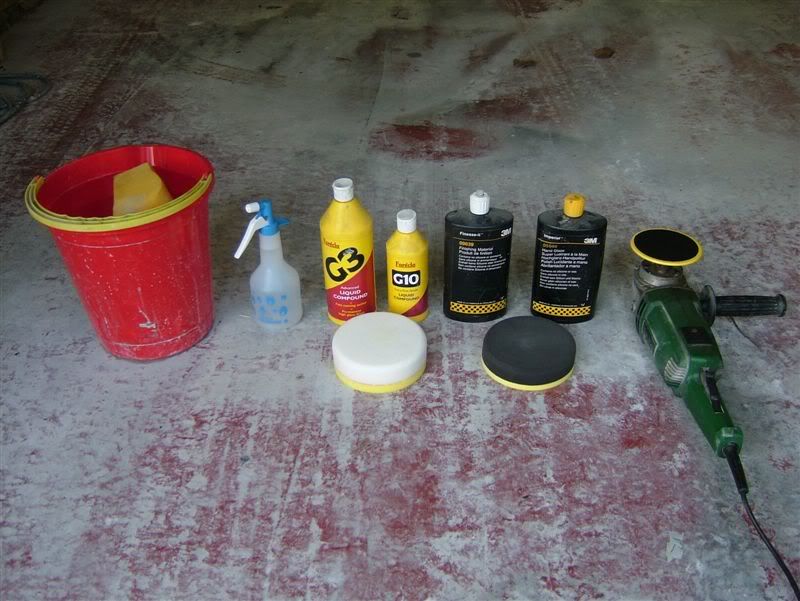 Panels afetr flatting
Then I wet them and put on the G3 (probably WAY too much)
You can see the shine starting to come even after the first pass. I kept breaking the compound down with my water sprayer.
Repeated the whole lot again with the G10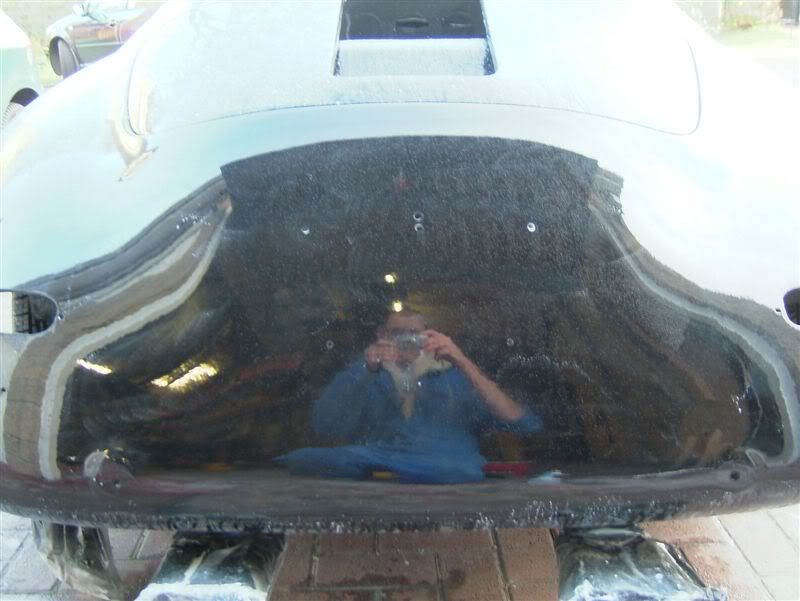 Switched to the soft black head and used the Finesse-It. This stuff really seemed to be what put the icing on the cake. I had a BIG grin on my face at this point!
A couple of hours work!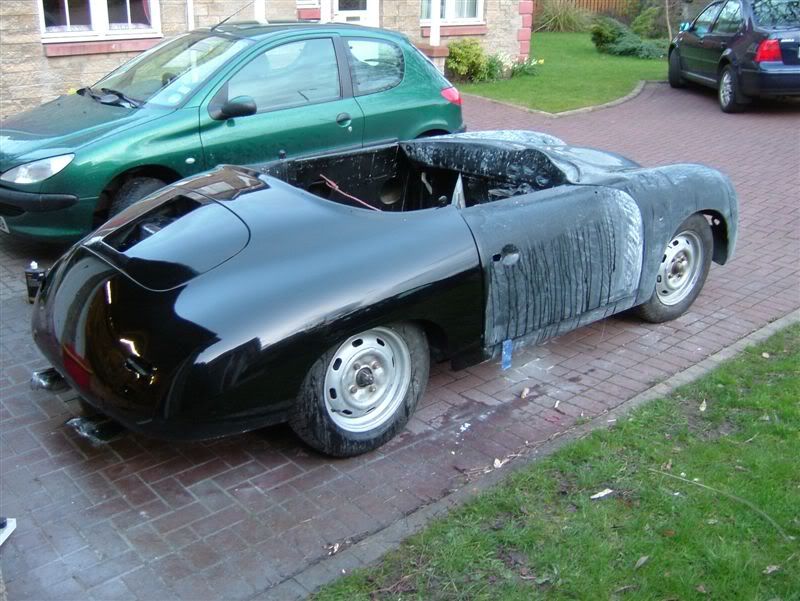 Finished...at least for the moment!
After I'd wiped the car down, I then applied the 3M Hand Glaze. I'll leave it a week then apply a wax coat.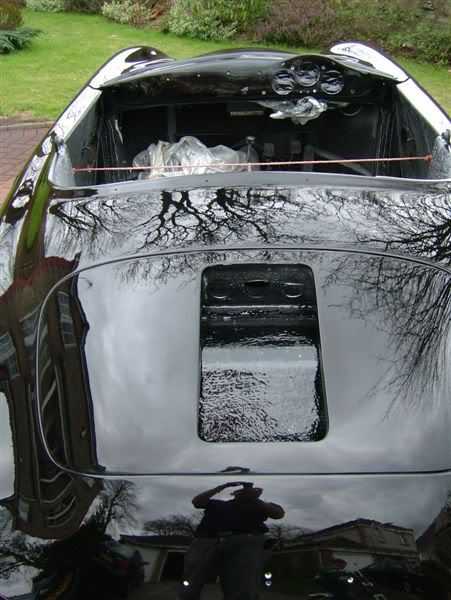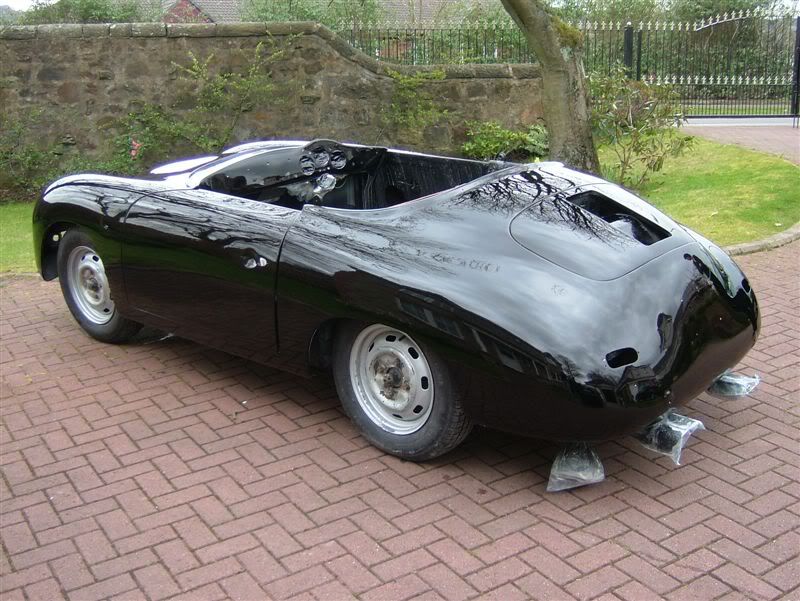 NOTE-The doors are only very roughly hung at the moment.
Am I happy with it? Yeh...pretty much. I'm positive any expert could walk round it and tear it to pieces but.....for where it was done and my lack of experience, I'm satisfied.
What are the bad bits?
1-I threw a whole cup of clear over the passenger wing.....long story!
2-I missed a dribble mark when panel wiping down before the clear. It's now...for the time being, sealed in. My car has a birth mark!
3-I've got a few sags and runs that I've not taken down enough and can still see when you bob your head around.
4-I've got three very small weird bubbles where the paint has risen on the nose.
I can live with them all for the moment. Maybe once the cars finished, I'll go back and sort them.
Hope this was of interest/help.
Please feel free to point out anything you think myself or others could have done differently.
Now...quick cup of tea, and then I'll start putting it back together!
TAGGED THIS ON TO ANSWER A FEW OF THE QUESTIONS ASKED.
Aberant-I did razor my runs but....as it's new to me, I think I was over cautious and played too safe. Assume it's safe to re visit the problem ares for a second go?
Is it my first attemp? No...this is my third job I've done in around 10years so, each ones like starting over again! This was the first time I have used basecoat and clear. Previously it's been cellulose. My first job was my old Beetle(see link below). There's even a pic of me back in the good old days when I had hair!:-
http://homepage.ntlworld.com/hutchy_i/4 ... page3.html
my next job was my father in laws MG Midget:-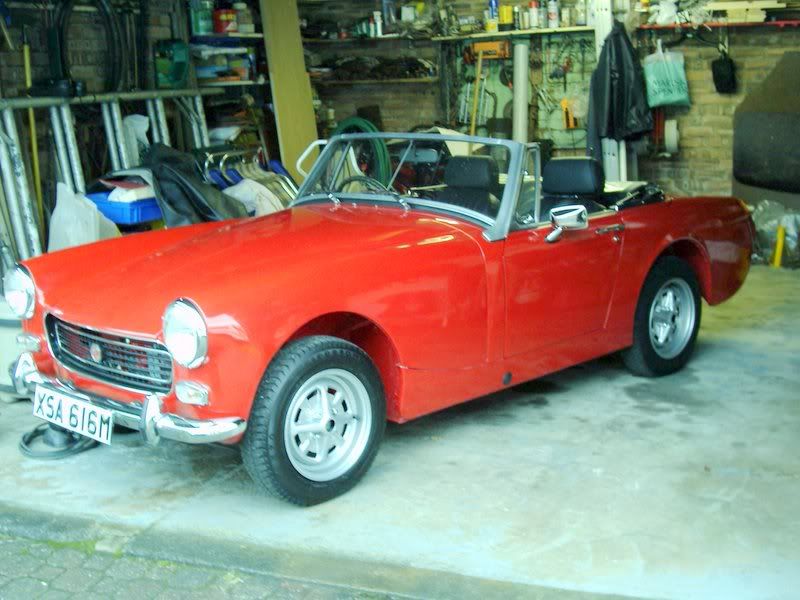 Did I use fans/ventilation......no.
I don't have an exact total of what I spent as a lot of the equipment/gear/materials I've built up over the years.
Heres a list of the materials/Equipment I used. Again, I'm not saying any of these are what you should use, they were just what I had available to me. One that seriously did impress me was the 3M Finesse-It used with the soft black polishing head. This was when the paint literally came alive and got that wet look. Also, those we hand sanding blocks are worth their weight in gold. Ignored them previously but....being flat, they must help smooth everything out whereas fingers add peaks/troughs.
Body Filling
Isopon Easy Sand Filler
Top Stop Gold
80 Grit, 120 Grit and 240 Grit Paper
Sealing/Priming
1l Standard 2 Pack Primer mixed with 2k thinners + 10%Standard Thinners (2:1 + 10% ratio)
Wet Sanded with 240 grit
1l High Build Epoxy Primer mixed with activator and 10% Standard Thinners (4:1 + 10% ratio)
Wet sanded with 240 grit
1l Standard 2 Pack Primer mixed with 2k thinners + 10%Standard Thinners (2:1 + 10% ratio)
Wet sanded with 400 grit
Painting
2.5l Basecoat Black mixed with 2k thinners and 10% standard thinners (2:1 + 10%)
1l Clear Coat mixed with Fast Hardener and 10% standard Thinners (2:1 + 10%)
Wet Sanded with 800 grit
1.5l Clear Coat mixed with Fast Hardener and 10% Standard Thinners (2:1 + 10%)
Wet Sanded with 1500 grit then again with 2000 grit
Buffing
Farecla G3 used with Beige Farecla Compounding Head
Farecla G10 used with Beige Farecla Compounding Head
3m Finesse It used with Soft Black Farecla Polishing Head
3m Hand Glaze
Sayer single speed electric polishing buff
Gravity fed spray gun….no idea what make. Cheap one anyway?
3hp compressor with 50litre tank.
Garage fully swept before I started anything and floor painted to keep dust down (IT'S WRECKED NOW AND WILL NEED RE-PAINTING)
Garage walls lined with polythene sheeting
Floor wet with a watering can before painting (then spread with a brush)
Sags/Runs - I found the black really difficult to paint as, to me at least, I struggled to see how it was going on against the dark surface. Also, because reckon the fact that I don't do this a lot means I never really got to feel comfotable with my gun and it's adjustment. I'd imagine time and experience would bring this.